En manque d'inspiration pour le repas de ce soir ? Nous vous proposons une recette végétarienne avec les restes du repas datant de la veille.
_________________________________
Lacking inspiration for tonight's dinner? We are sharing with you a veggie recipe with leftovers.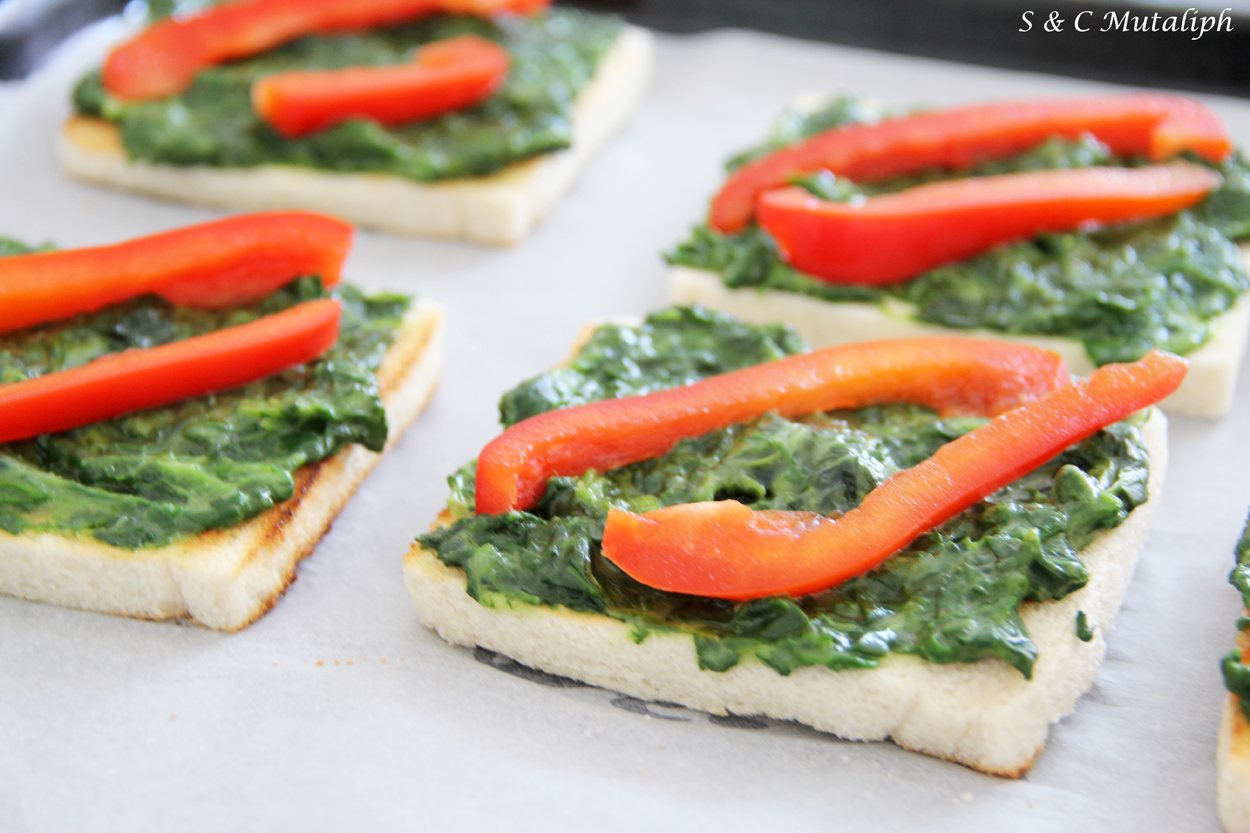 * Ingrédients *
 tranches de pain de mie /   slices of white bread
tomate cerise / cherry tomato
épinard / spinach
sel et poivre / salt and pepper
mozzarella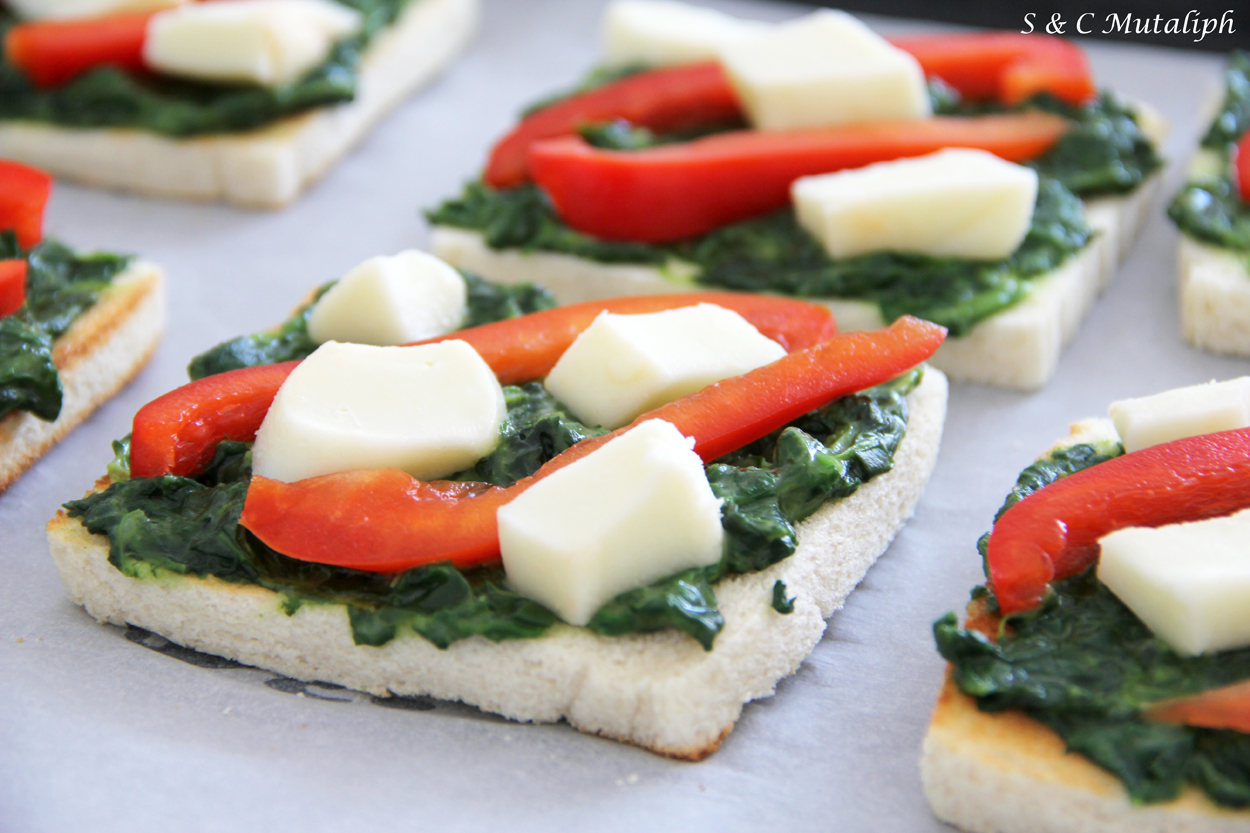 * Recette / Recipe *
Prenez une tranche de pain de mie et faites la griller. Couvrez-la d'épinards. Disposez de fines tranches de poivrons et quelques morceaux de mozzarella. Terminez par une petite tomate cerise.
Bon Appétit !
_________________________________
Take a slice of white bread and toast it. Cover it with spinach. Place some thin slices of paprika and some pieces of mozzarella. Finally, add a cherry tomato.
Bon Appétit !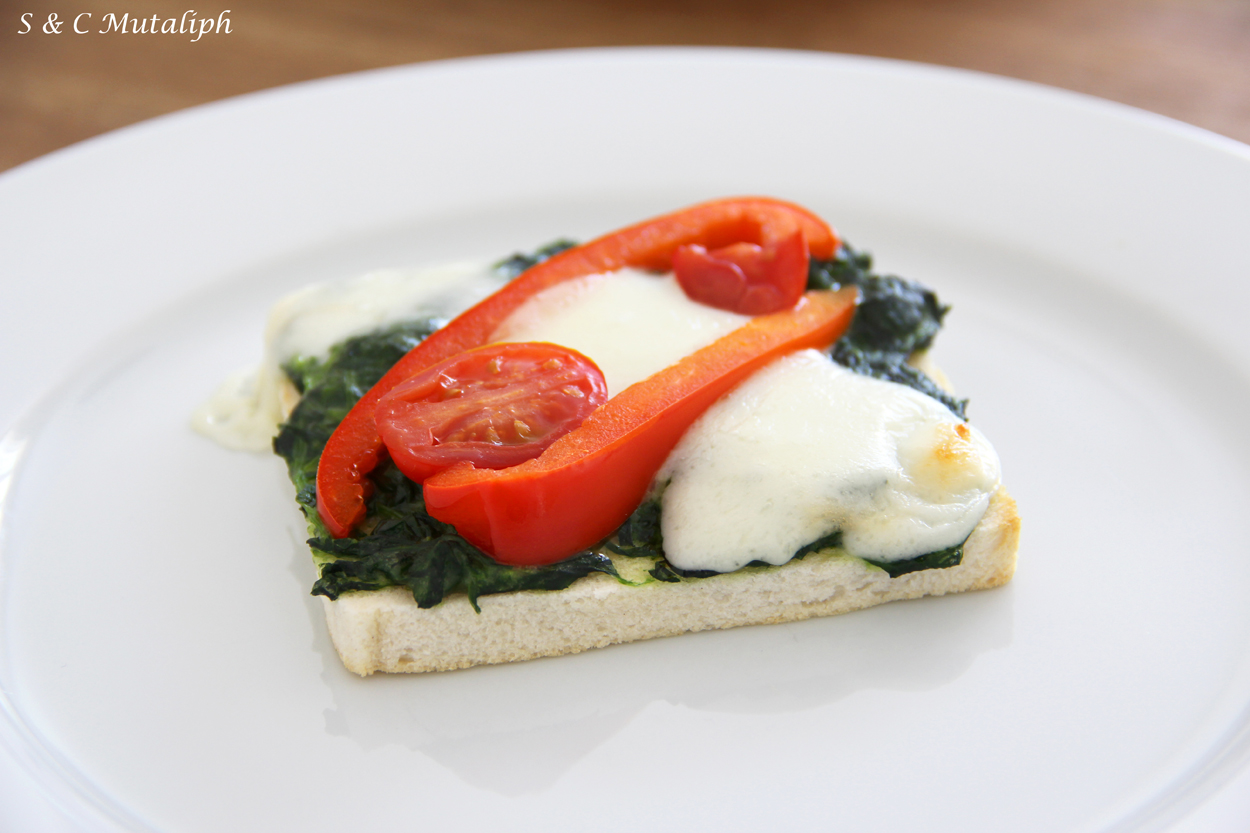 _________________________________
Suivez nos aventures sur Facebook, Twitter, Instagram et Pinterest
Follow our adventure on Facebook, Twitter, Instagram & Pinterest
_________________________________