Besoin de changer de décoration ? On vous a déniché le bon plan déco du mois ! La marque de téléviseurs TCL Multimédia et les blogueuses de Hëllo vous offrent la possibilité de gagner le mur TV de vos rêves !  A la clé : un téléviseur TCL Cityline(S79) en 55'' et la mise en place d'un «Home Staging» chez le ou la gagnante par les bloggeuses de Hello-Hello.
Comme on peut le remarquer sur Pinterest, décorer son coin TV est l'une des grandes tendances déco du moment. En plus de leur fonction de base, les nouveaux téléviseurs deviennent de véritables objets de décoration en partie grâce à leur design. Nous pouvons le confirmer puisque nous avons cédé à cette tendance. Nous avons décoré notre coin TV en habillant notre meuble TV avec  des bougies et autres objets de décoration.
_________________________________
Need to change your home decoration ? We have found the best decoration deal of the month! Thanks to the TV brand TCL Multimedia and the lifestyle bloggers from Hëllo, you can win your dream TV wall with a TCL Cityline(S79) TV and a Home Staging by Hëllo.
We can see on Pinterest many pictures of TV wall decoration. Indeed, TVs' new design are now like real decoration objects. We have decorated our living room and especially our TV wall with candles and other decoration objects. Our living room is the place where we spend time with our relatives and friends watching TV and we like it cosy.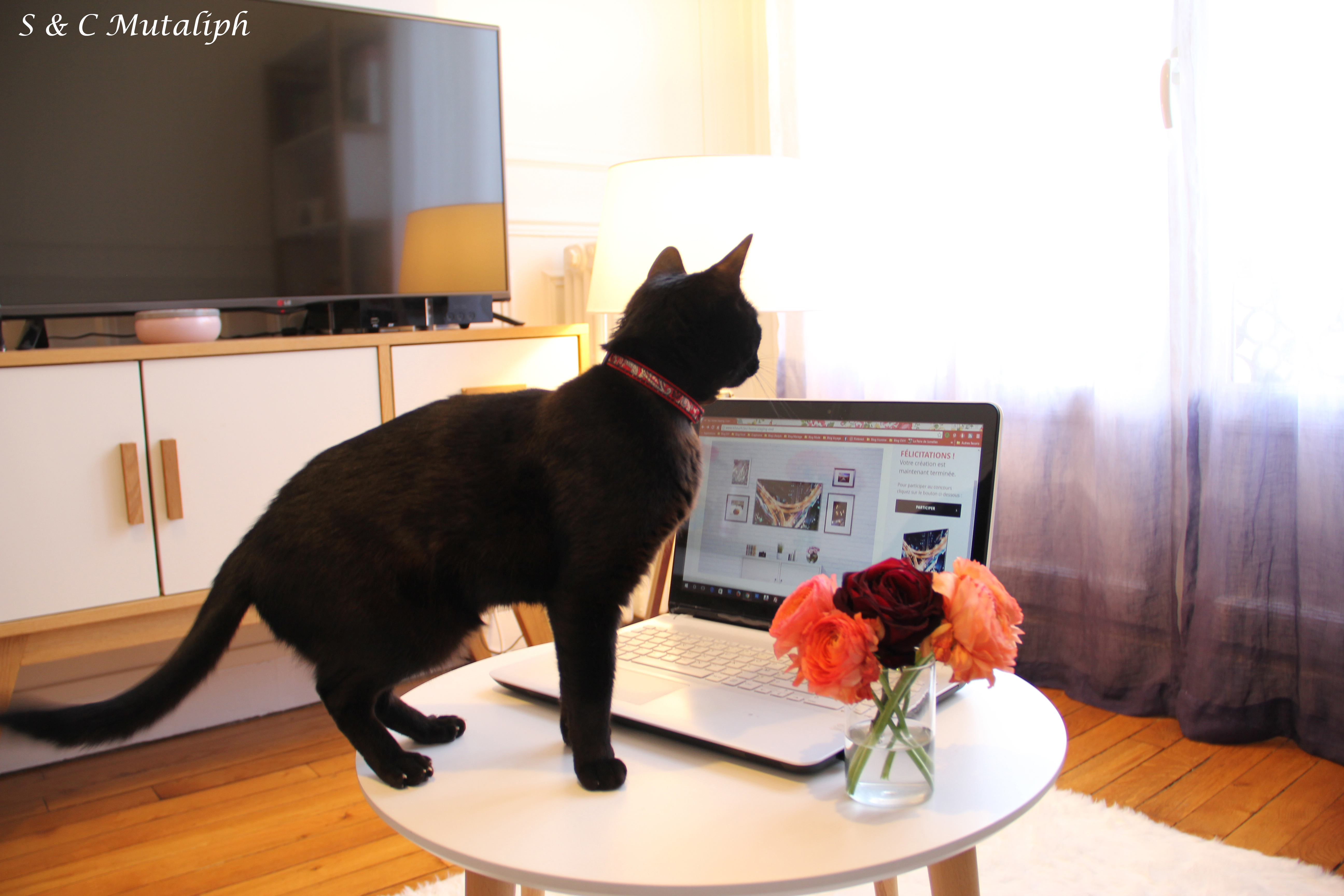 Lorsque nous avons découvert ce jeu concours, nous avons sauté sur l'occasion. Le jeu est très ludique et simple. Il suffit de créer son coin TV idéal en sélectionnant le mur, le meuble et les accessoires déco de son choix. Nous avons donc décidé d'y participer chacune de notre côté et découvrir à la fin le décor de chacune.
_________________________________
So when we discovered this funny contest, we separately created our dream TV wall to see afterwards which one was the best 😉 It is really simple, you just need to select your favourite wall, furniture and decoration.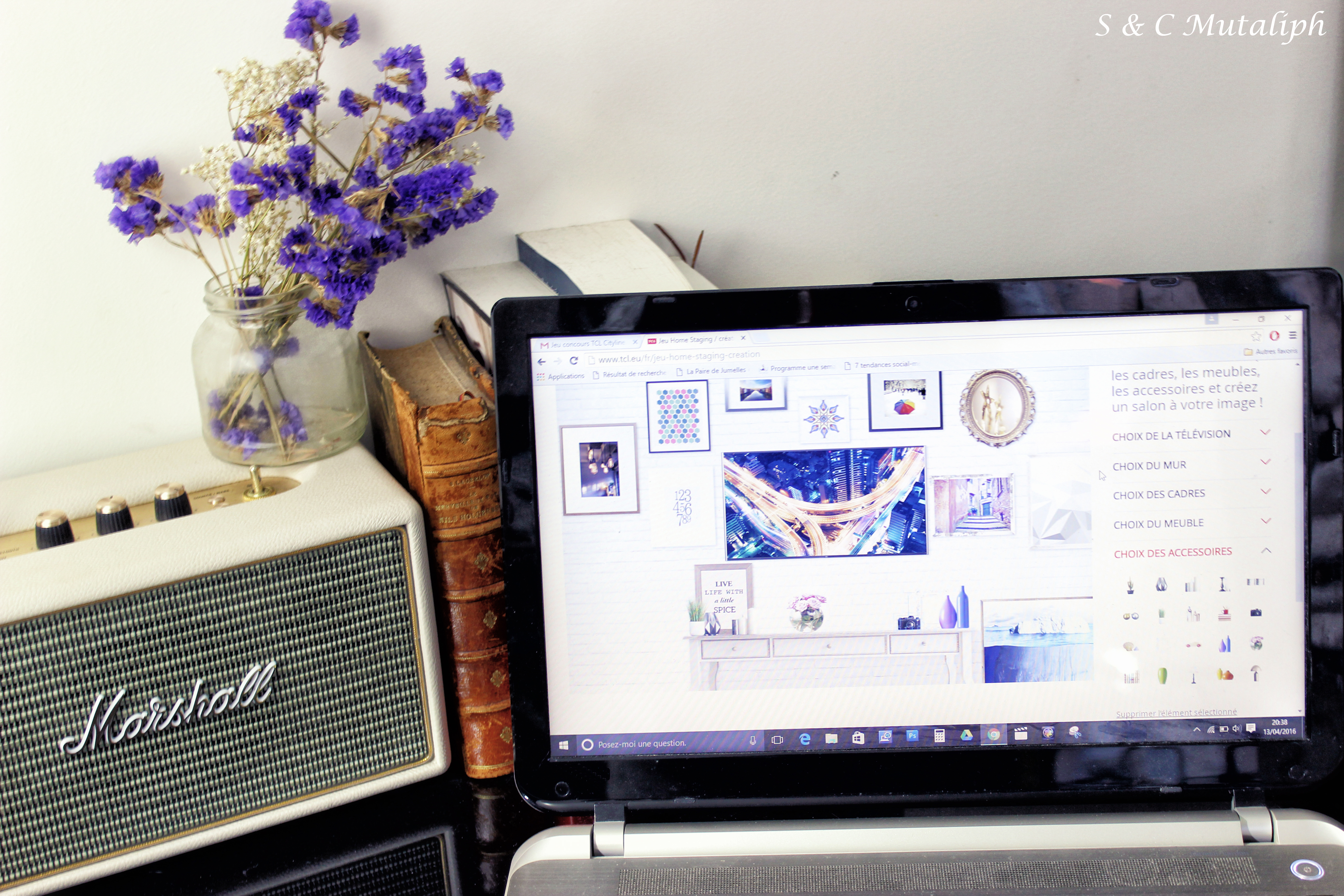 Le coin TV de Sandrine / Sandrine's TV wall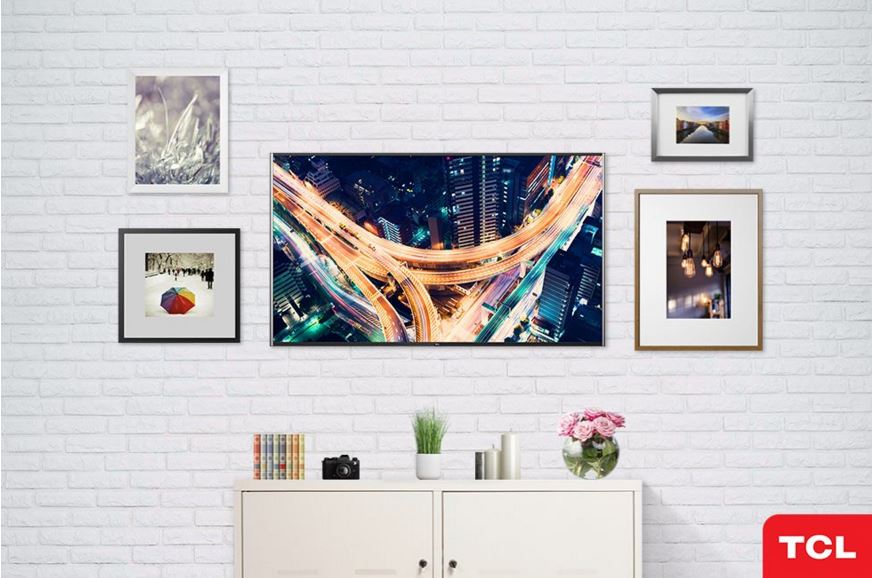 Le coin TV de Clémence / Clemence's TV wall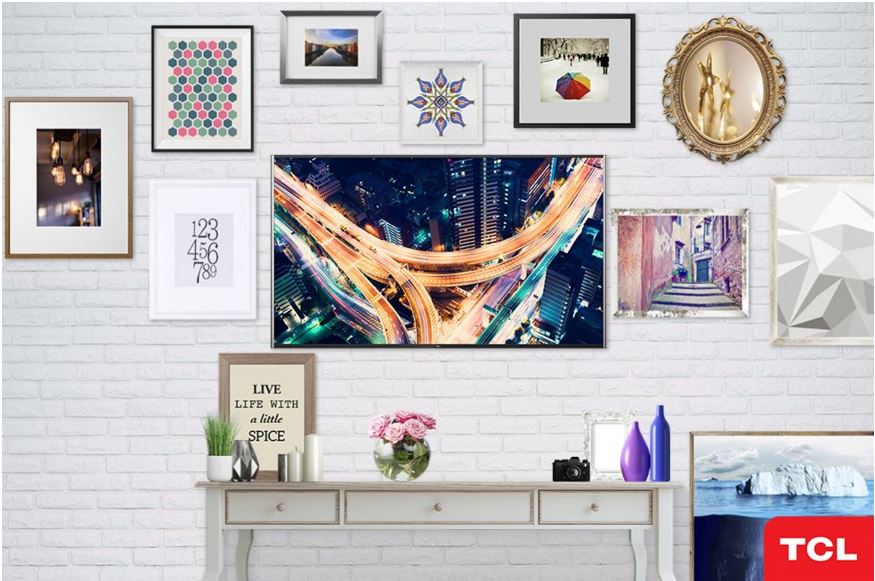 Nous ne sommes pas jumelles pour rien ! Nous avons toutes les deux sélectionné le même mur de briques blanches. Toutefois au niveau de la décoration, il y a quelques différences. L'une préfère la simplicité et l'autre l'accumulation de cadres ^^. Bref, nous nous sommes bien amusées avec ce jeu. Si vous souhaitez également créer le coin TV de vos rêves, rendez-vous sur http://www.tcl.eu/fr/jeu-home-staging. Vous avez jusqu'au 25 avril pour participer et tenter de gagner une très belle télé TCL et un home staging. Bonne chance à tous ! (annonce du gagnant le 4 mai 2016 sur le site TCL)
_________________________________
As you can see we are real twins. We both selected the same white brick wall. However there are some differences for the decoration. Sandrine prefers simplicity while Clemence prefers lots of frames! If you also want to create your dream wall and win a beautiful TCL TV and a home staging by Hëllo, you just need to go there http://www.tcl.eu/fr/jeu-home-staging. The contest ends on April 25th! Good luck! (the winner will be announced on the TCL website on May 4yh)
_________________________________
Suivez nos aventures sur Facebook, Twitter, Instagram et Pinterest
Follow our adventure on Facebook, Twitter, Instagram & Pinterest
_________________________________