Je vous propose aujourd'hui un look rose poudré. J'aime particulièrement cette couleur qui apporte de la douceur aux tenues d'hiver. Suite à mon voyage à Berlin, j'ai trouvé ma pièce fétiche pour cet hiver : le pull tout doux blanc rose de la marque Gina Tricot. Pour accessoiriser ce vêtement, je porte un pantalon bordeaux en velours côtelé Uniqlo, des peep toes rose pastel New Look. Pour apporter une touche romantique, je porte un sac plume Forever New et un sautoir à perles Claire de Divonne. Et pour compléter ce look d'hiver, un bonnet tricoté par ma mère.
_________________________________
Today I'm wearing a powder pink outfit. I love this colour because it gives softness to winter clothes. During my trip to Berlin, I found a soft white & pink pullover at Gina Tricot's shop. To accessorize with it, I wear burgundy corduroy trousers Uniqlo, light pink peep toes New Look. For a romantic touch, I wear a fluffy handbag Forever New and a pearl chain Claire de Divonne. And a woolly hat knitted by my mum to complete this winter outfit.
Pantalon/Trousers – Uniqlo
Pull/Jumper – Gina Tricot
Collier/Necklace – Claire de Divonne
Sac à main/Handbag – Forever New
Peep toes – New Look
♦ GET THE LOOK ♦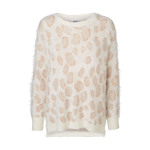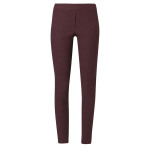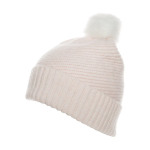 ~ N'oubliez pas de nous suivre sur Facebook et nos réseaux sociaux / Don't forget to follow us on Facebook and our social networks ~