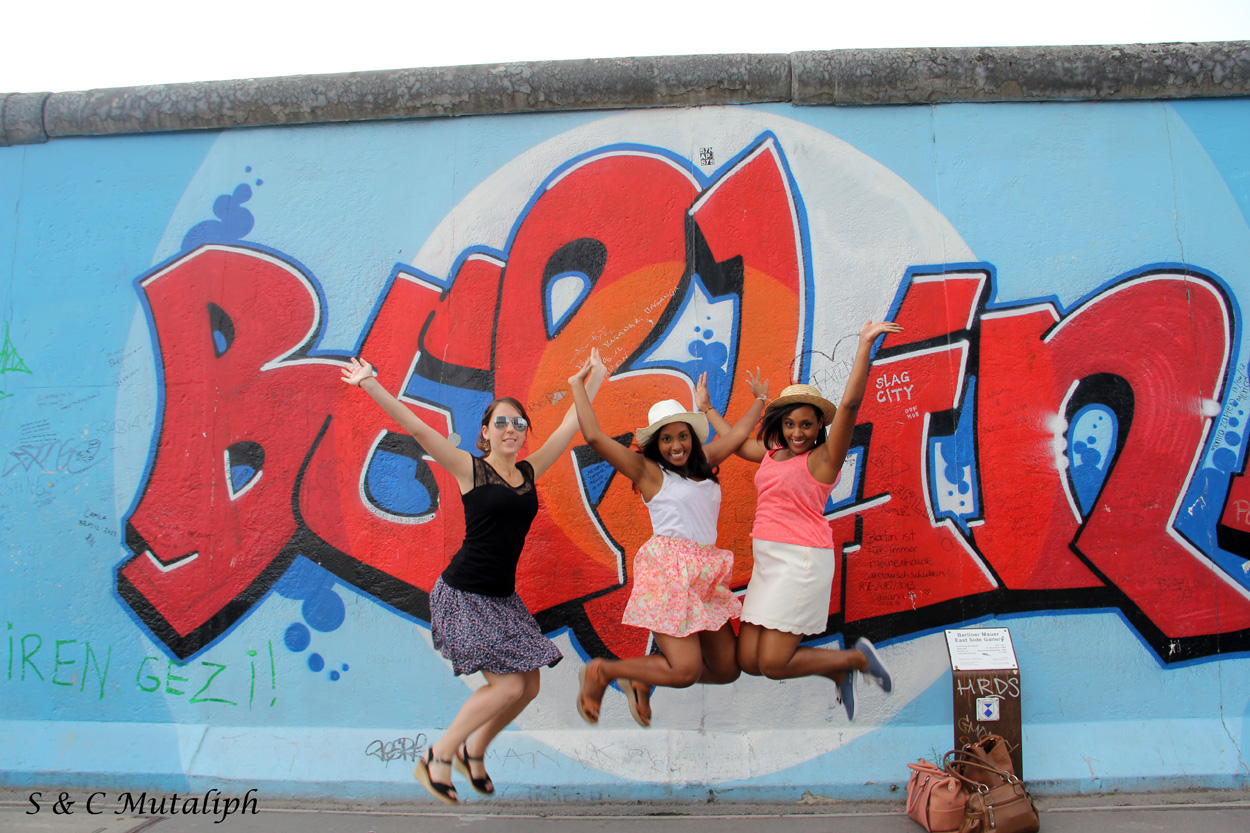 Sightseeing in Berlin – East Side Gallery
East Side Gallery est la plus vaste galerie en plein air du monde.
Après la chute du mur de Berlin, les artistes du monde entier ont laissé leur témoignage de joie et de liberté à travers des œuvres de street art.
La première chose qui nous est venue à l'esprit, en voyant le mur, était sa taille. Nous vous avouons qu'on l'imaginait beaucoup plus haute. Mais à l'époque, derrière ce mur de 155km, qui délimitait Berlin Est et Ouest, se trouvait notamment toute une installation frontalière. Aujourd'hui, il ne reste plus qu'un 1.3km de mur, le long de la Mühlenstrasse, qui nous permet de nous replonger dans le passé.
_________________________________
East Side Gallery is the largest open air gallery in the world.
After the fall of the Berlin Wall, artists from all over the world painted their joy and freedom through street art works.
The first thing which came into our mind was the size of the wall. We have to admit that we have imagined it much higher. But at that time, behind this wall of 155km, which delimited East and West Berlin, there was a big border installation.
Nowadays, there remains a 1.3km wall along the Mühlenstrasse, which allows us to immerse ourselves in the history.
___________________________________________
EAST SIDE GALLERY
Mühlenstrasse
10243 Berlin
Métro : Warschauer Straße (U12 – S5 – S7 – S75)
___________________________________________
_________________________________
Suivez nos aventures sur Facebook, Twitter, Instagram et Pinterest
Follow our adventure on Facebook, Twitter, Instagram & Pinterest
_________________________________