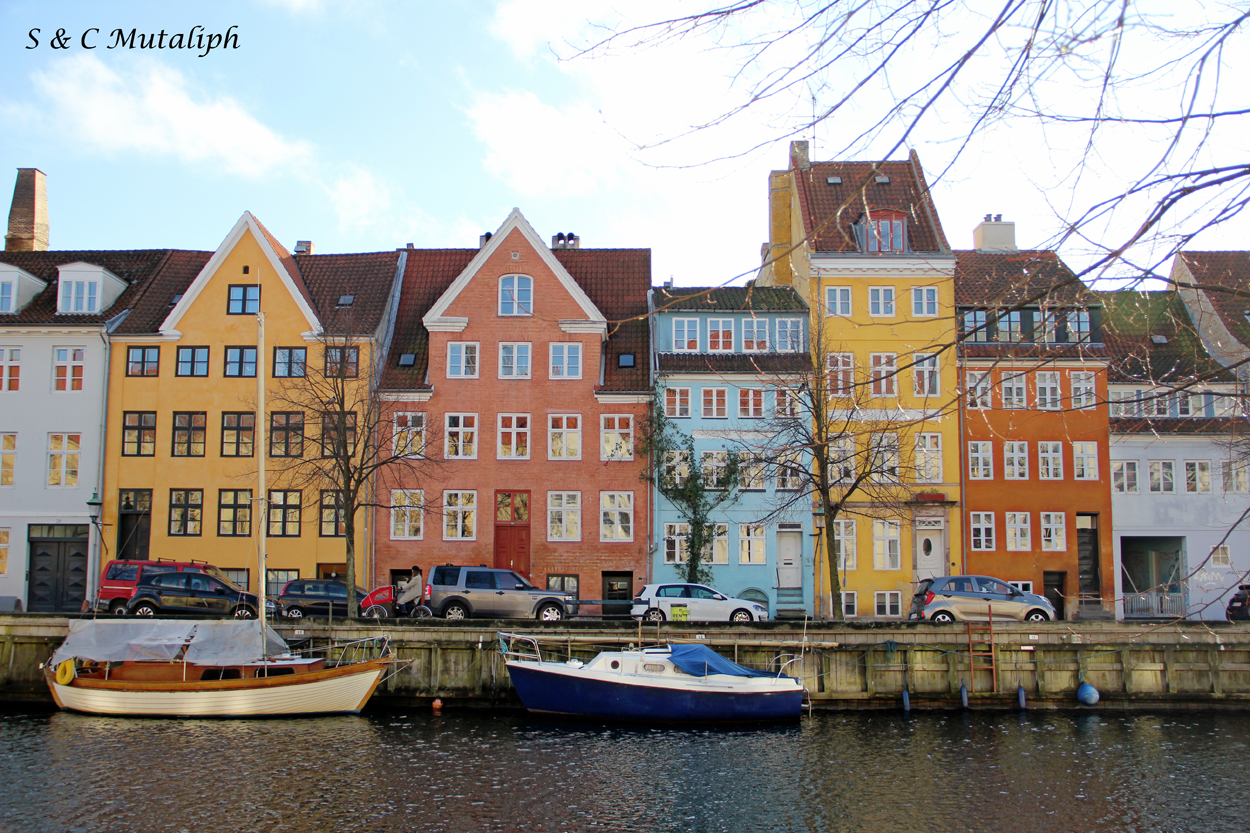 Copenhagen – Travel Guide
Le mois dernier, nous nous sommes envolées vers la Scandinavie : direction Copenhague pour découvrir la culture nordique et plus particulièrement l'art de vivre danois, le hygge.
4 jours sont suffisants pour découvrir la capitale danoise. Découvrez ci-dessous notre petit guide de voyage avec nos "must see".
_________________________________
Last month, we flew to Denmark: precisely in Copenhagen to discover the Danish culture, especially the hygge.
In 4 days, you will have plenty of time to visit the Danish capital city. Find below our small travelling guide with the 'must see'.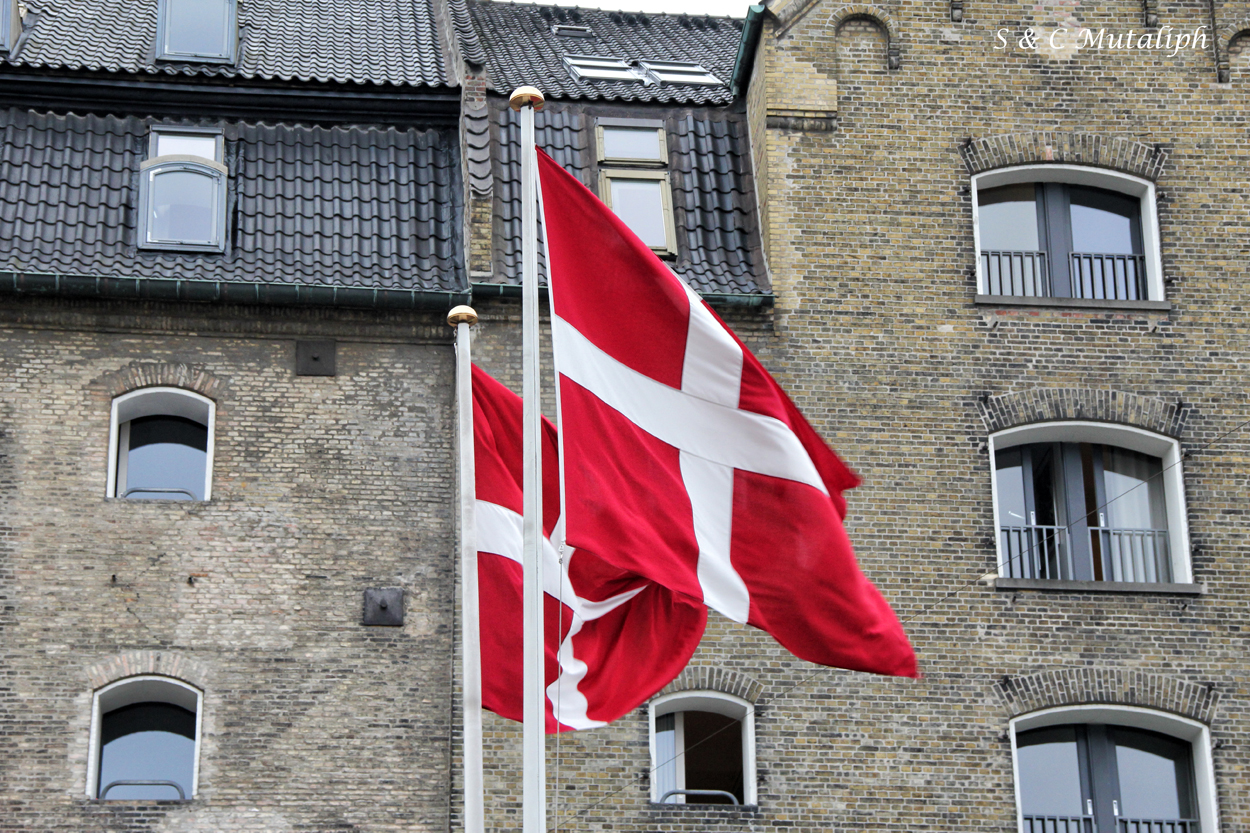 QUAND S'Y RENDRE ? / THE BEST TIME TO GET THERE?
La période idéale pour se rendre à Copenhague est entre le mois de juin à septembre. Vous pourrez profiter pleinement de la ville et de la street food. Si vous n'avez pas peur du froid, les mois de novembre et décembre sont parfaits pour découvrir l'esprit de Noël en Scandinavie.
_________________________________
The best period to visit Copenhagen is during summer, between June and September. Indeed, you can enjoy the weather and discover the city and eat some street food. For those who are not afraid of the cold, you can totally enjoy the Scandinavian Christmas spirit in November and December.
//////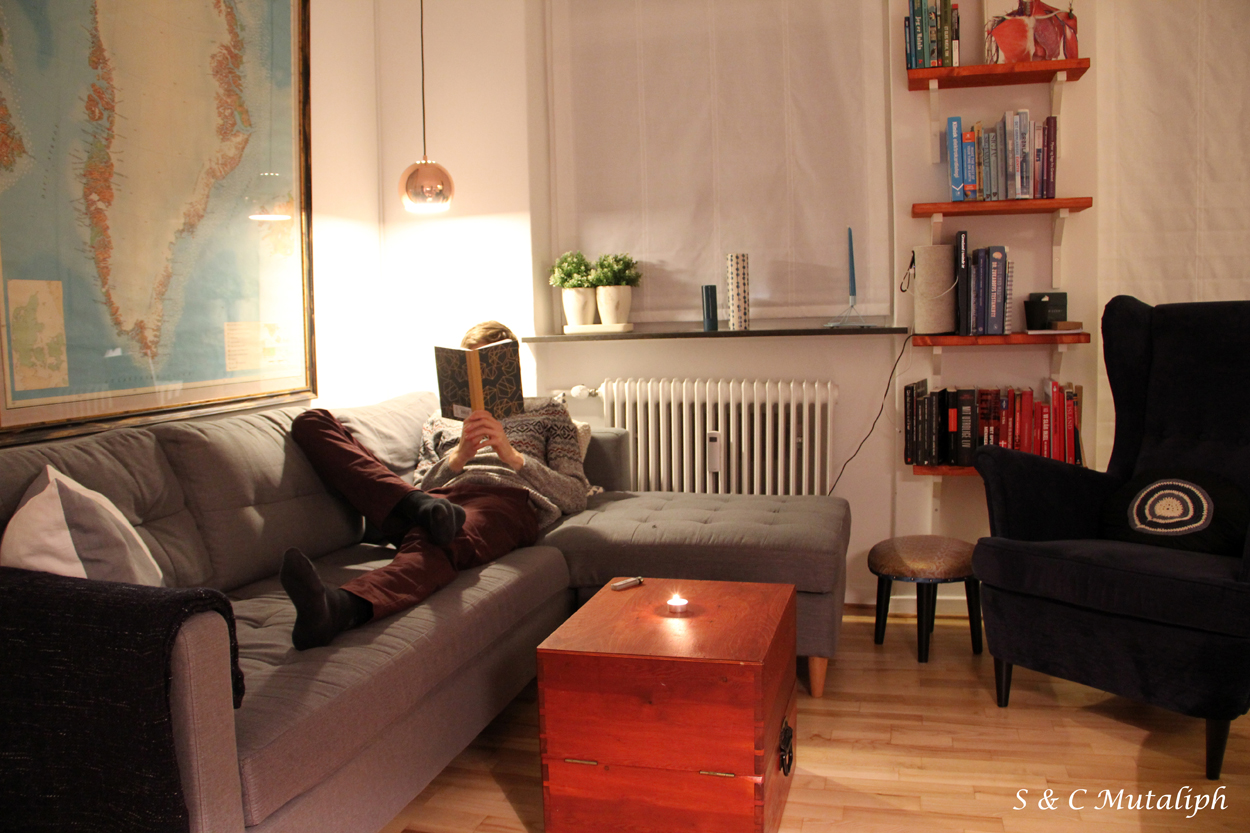 OU SE LOGER ? / WHERE TO SLEEP?
Nous avons loué sur AirBnb un appartement dans la commune de Frederiksberg. Le prix des logements dans ce quartier est beaucoup plus abordable. Pour se rendre au centre-ville, il suffit de prendre un bus direct (durée : 10-15 min). Le reste du temps, nous nous sommes déplacées à pied.
_________________________________
For the 4 days spent in Copenhagen, we decided to rent an appartment through AirBnb in Frederiksberg. The price of the accommodation is more affordable and the city centre is just 10-15min away by bus. Most of the time, we walked.
MUST SEE IN COPENHAGEN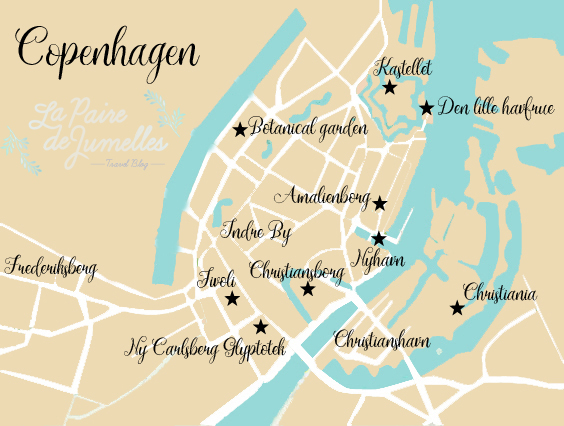 Nous avons regroupé ci-dessous l'ensemble des quartiers à visiter à Indre By, le centre ville de Copenhague.
Le palais de Christiansborg > le parc d'attractions Tivoli > le musée de Ny Carlsberg Glyptotek > l'île de Christianshavn > la ville libre de Christiania > le canal de Nyhavn > le palais d'Amalienborg > Kastellet, la citadelle de Copenhague > den lille havfrue, la statue de la petite sirène > le jardin botanique de Copenhague.
_________________________________
Here is a list of all the districts of Indre By (Copenhagen's city center) to visit:
Christiansborg Palace > Tivoli's theme park > Ny Carlsberg Glyptotek museum > Christianshavn Island > freetown Christiania > Nyhavn canal > Amalienborg Palace > Kastellet, the Copenhagen's fortress > den lille havfrue, the statue of the little mermaid > Copenhagen's botanical garden.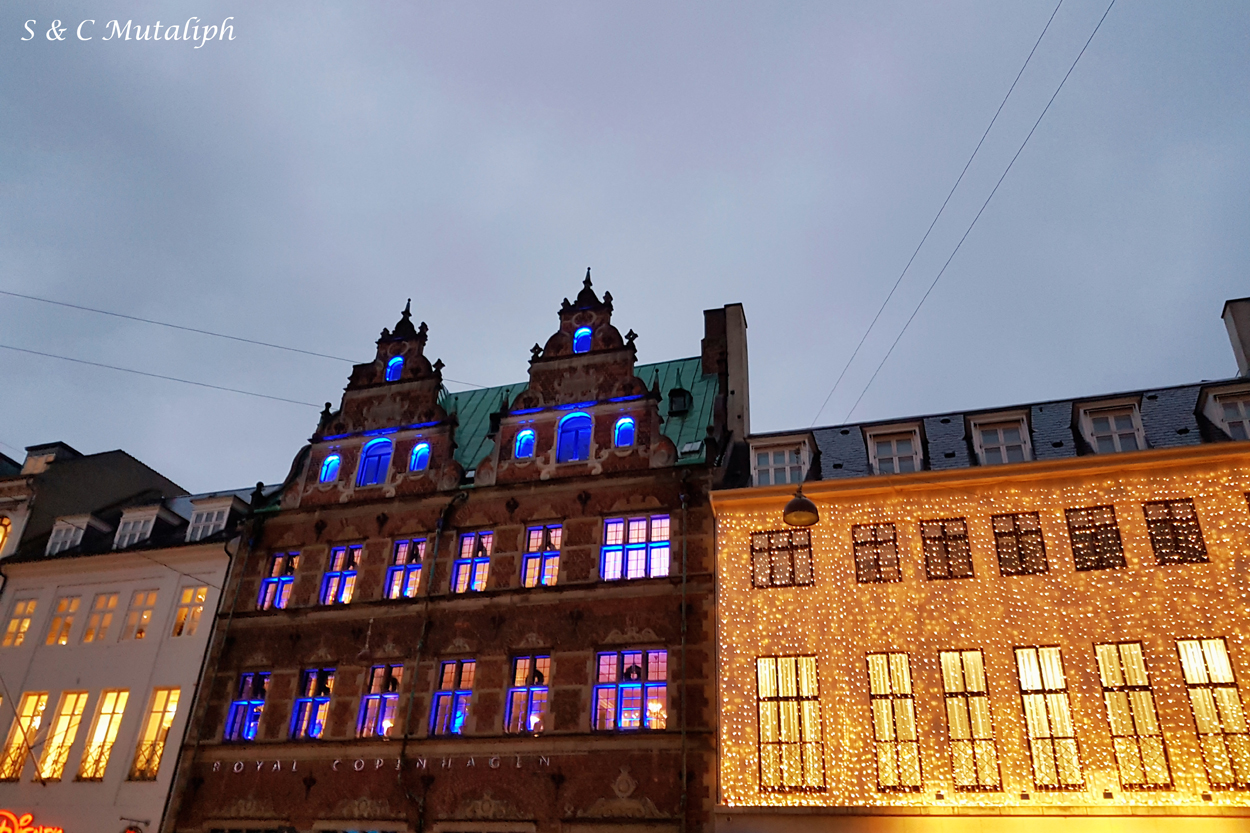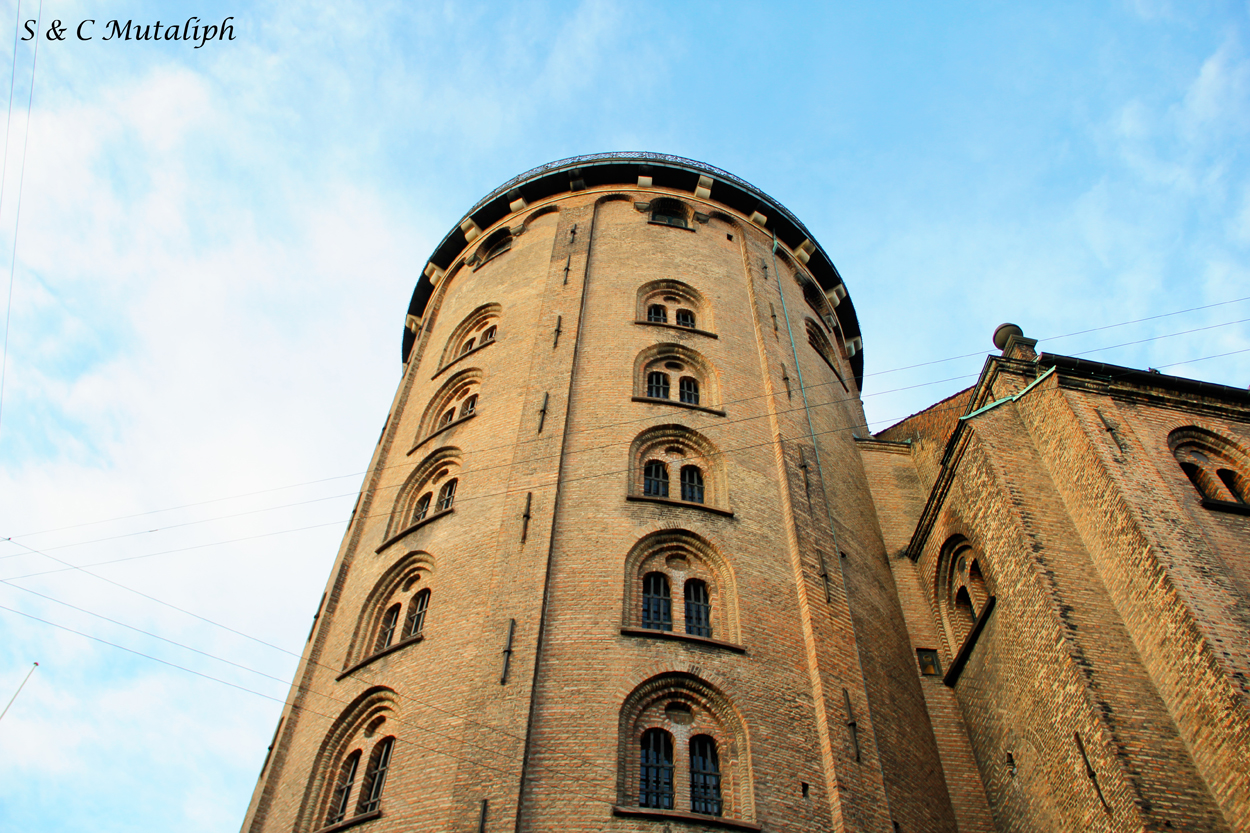 INDRE BY
Indre By est le centre-ville de Copenhague. Vous y trouverez la très longue rue piétonne, Strøget, bordée de boutiques, bars et cafés. Sur le chemin, vous pourrez contempler la tour Rundetårn.
_________________________
The city centre of Copenhagen. You will find the longest pedestrian street, Strøget, surrounded by shops, bars and cafés. On the way, you will see the Rundetårn tower.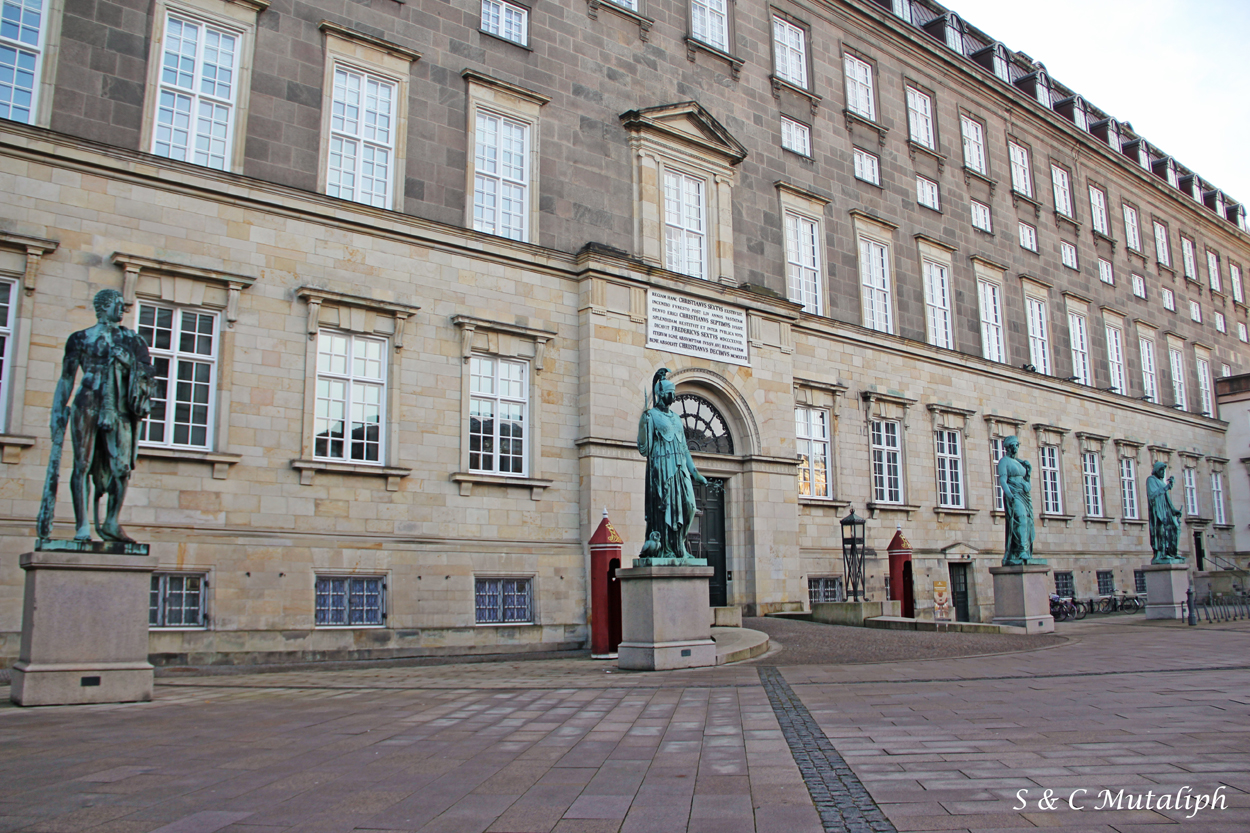 CHRISTIANSBORG PALACE
Situé sur l'île de Slotsholmen au centre de Copenhague, le Palais de Christiansborg est le siège du Parlement danois (Folketinget), du Premier Ministre et de la Cour suprême.
_________________________
Located on the island of Slotsholmen in the centre of Copenhagen, Christiansborg Palace is the seat of the Danish Parliament (Folketinget), the Prime Minister and the Supreme Court.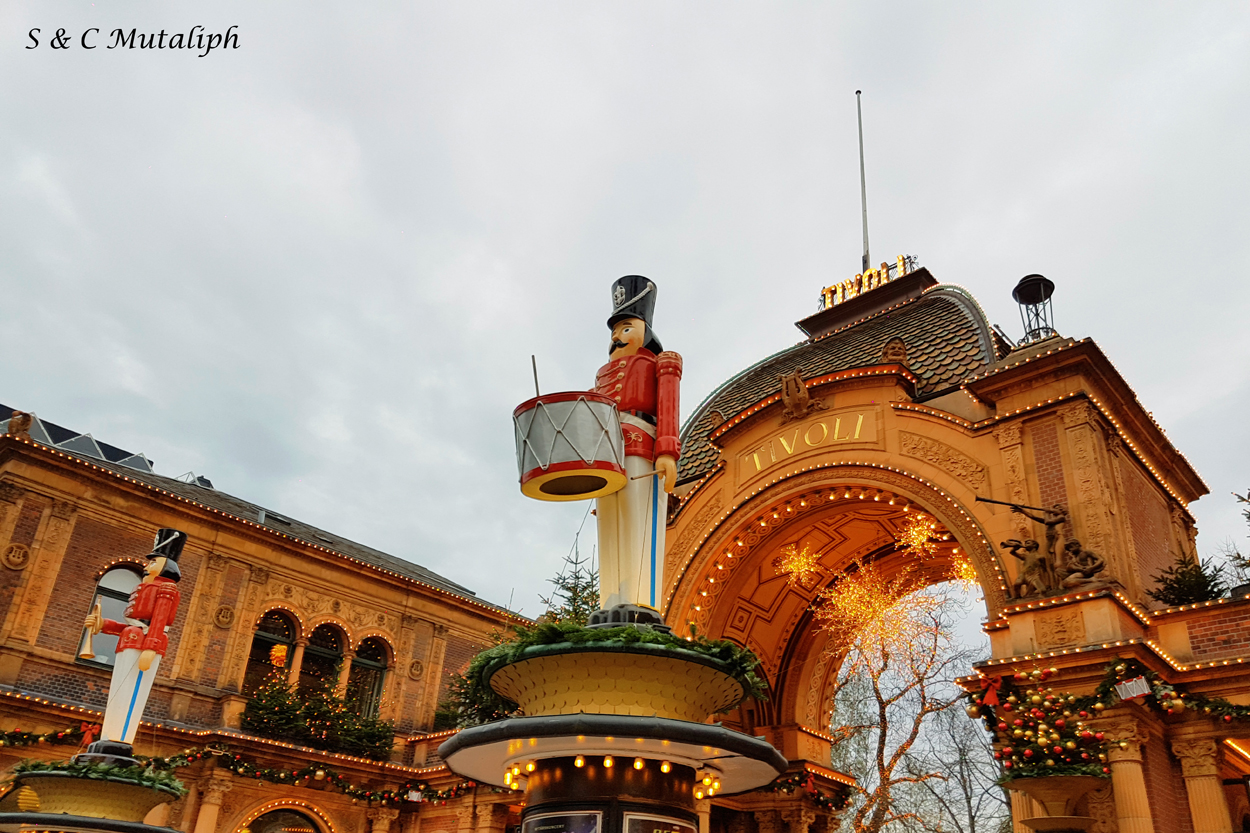 TIVOLI
Tivoli est un des plus anciens parcs d'attractions au monde. Ce parc est ouvert durant la période estivale. Cependant, nous avons eu l'occasion de nous y rendre pour l'ouverture exceptionnelle de la période de Noël. L'entrée est payante ainsi que les attractions mais cela vaut le détour car l'ambiance est magique et romantique !
__________________________
It has been one of our favourite place. Tivoli is one of the oldest theme parks in the world. This park is open during Spring and Summer. However we had the opportunity to go there during the exceptional opening for the Christmas season. You have to pay for the entrance and the rides but it's worth it as the atmosphere is magical and romantic!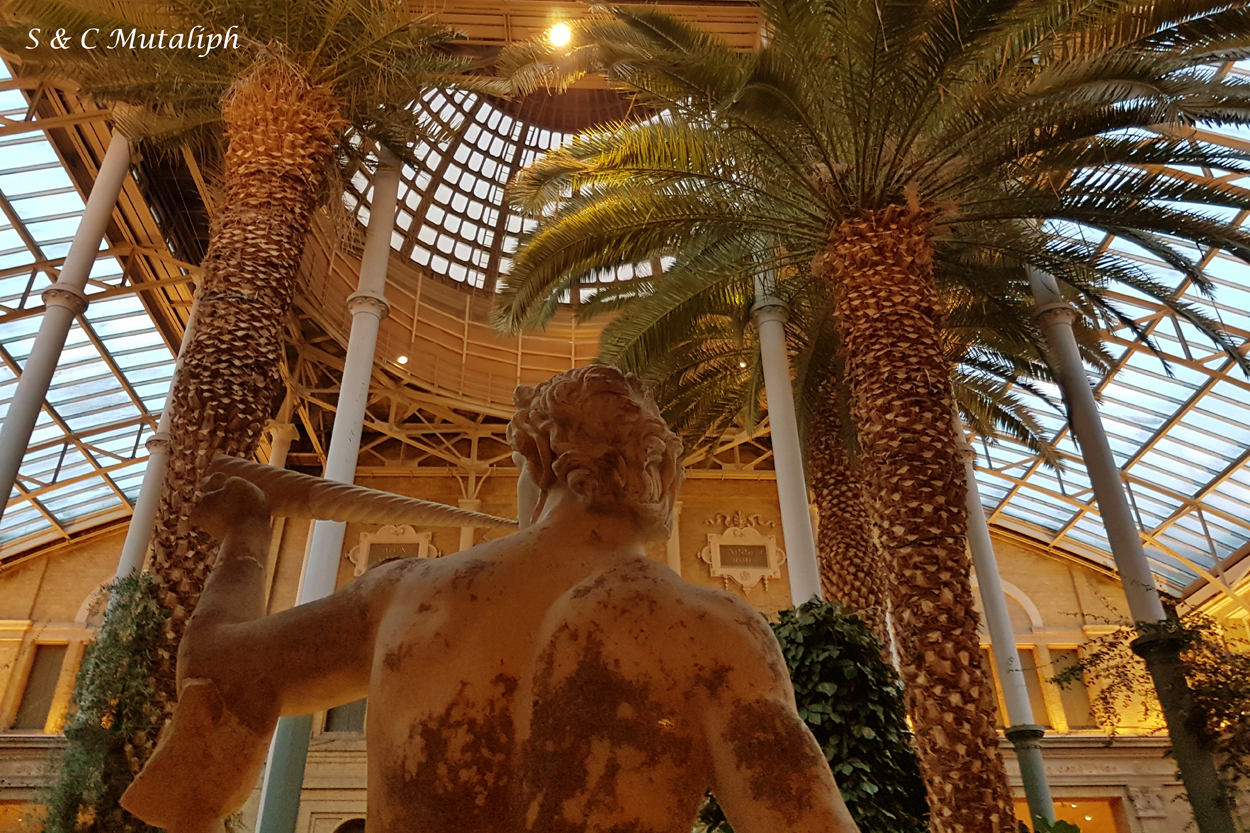 NY CARLSBERG GLYPTOTEK
Ny Carlsberg Glyptotek est un musée situé non loin de la place de l'hôtel de ville, Rådhuspladsen. Construit par le fils du fondateur de la brasserie Carlsberg, ce musée rassemble les chefs-d'œuvre relevant de l'âge d'or de l'art danois. La particularité de cette glyptothèque est son magnifique jardin d'hiver.
__________________________
This museum is located not far from the Rådhuspladsen, the City Hall Square. Built by the son of the founder of the  Carlsberg Breweries, this museum contains a large collection of Danish Golden Age painting and sculptures. The characteristic of this glyptotheque is its wonderful winter garden.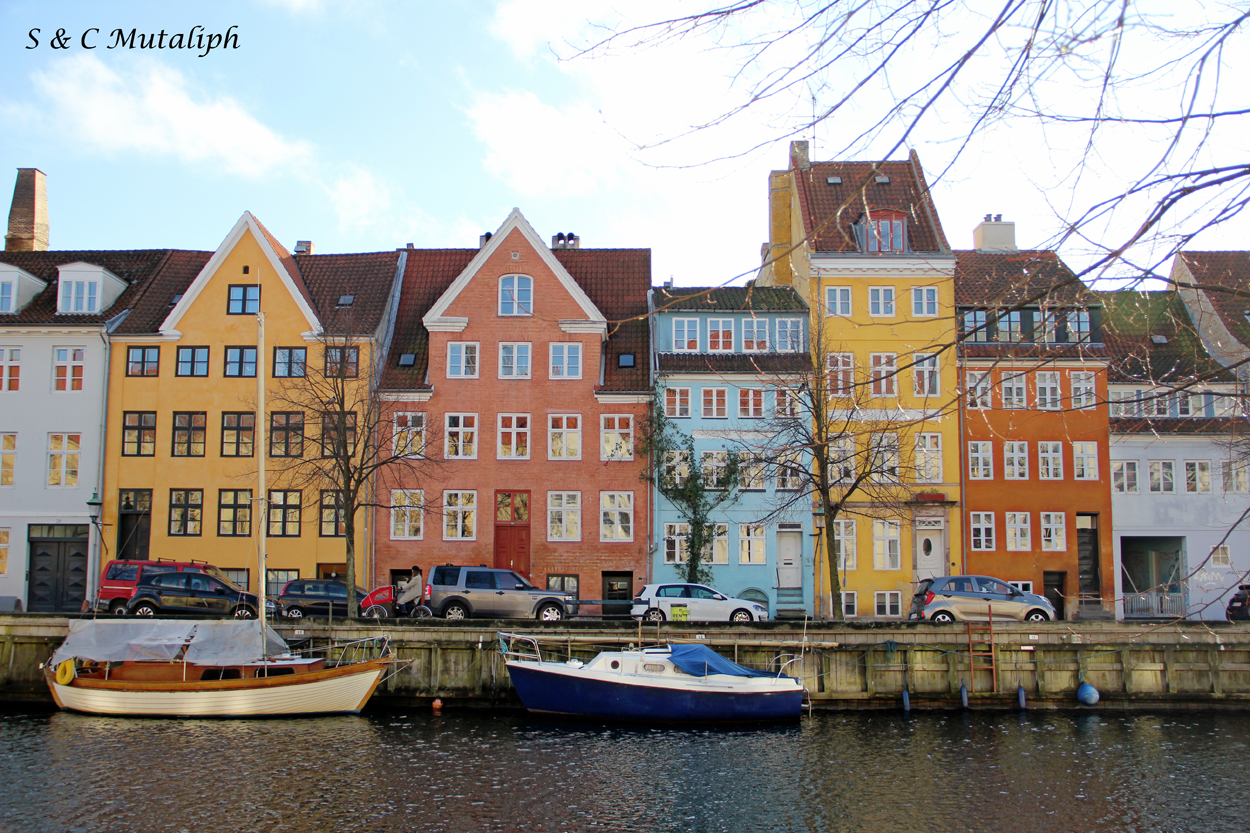 CHRISTIANSHAVN
Christianshavn est l'un de nos quartiers préférés. Situé sur une île éponyme, ce quartier compte de nombreux canaux bordés de maisons colorées. Christianshavn est notamment célèbre pour la présence de la ville libre Christiania.
_________________________________
Christianshavn is one of our favourite district. Located in an eponym island, this district has many canals surrounded by coloured houses. Christianshavn is also famous for the presence of the freetown Christiania.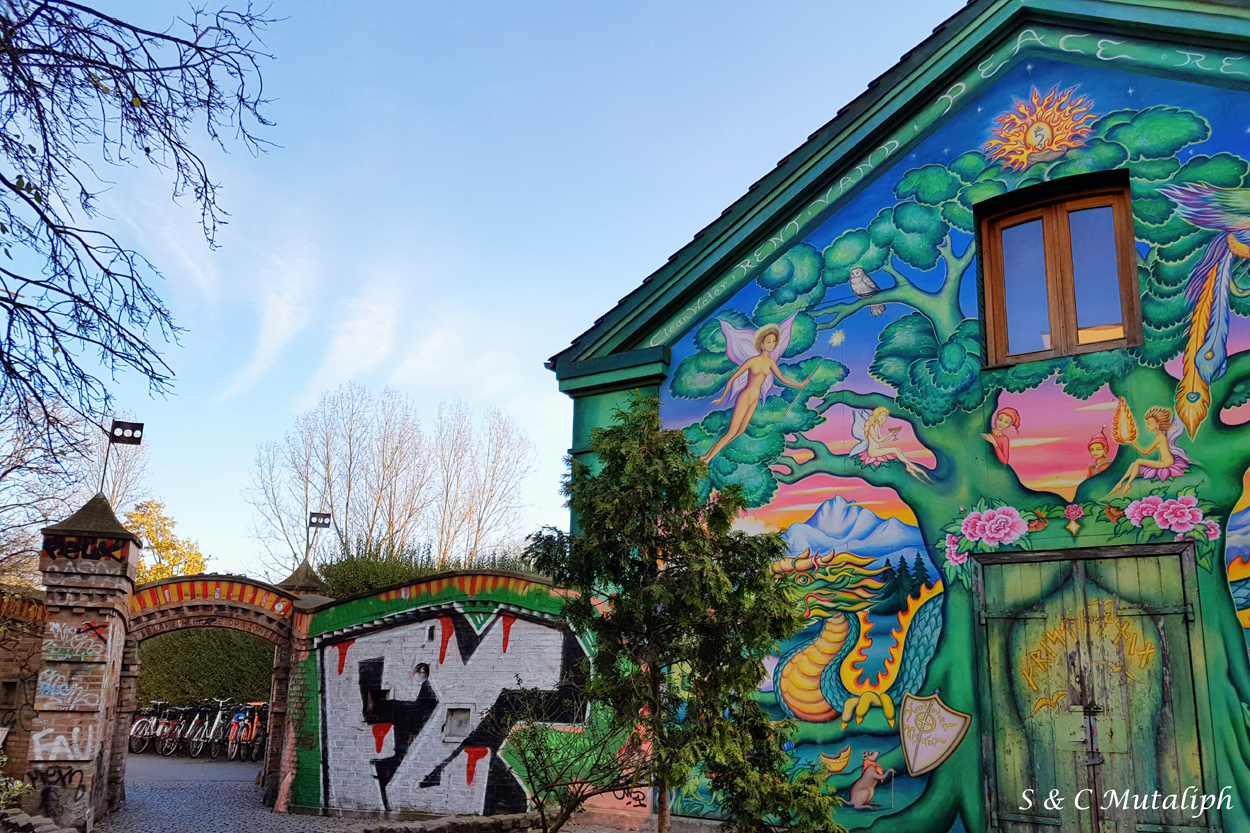 CHRISTIANIA
Situé dans le quartier de Christianshavn, ce petit bout de ville alternatif est absolument à voir. Vous y trouverez des squatteurs, des hippies, des maisons construites en bois, des murs tagués et des entrepôts où les habitants vendent leurs créations ! Par respect, il est interdit de prendre des photos ou filmer au sein de ce petit quartier.
_________________________________
Copenhagen is also known for Christiania, an alternative small city located in Christianshavn district. You can see hippies & squatters, some wooden houses, tags and warehouses where people sell their creations! To respect the privacy of the people living there, it is forbidden to take pictures or even film.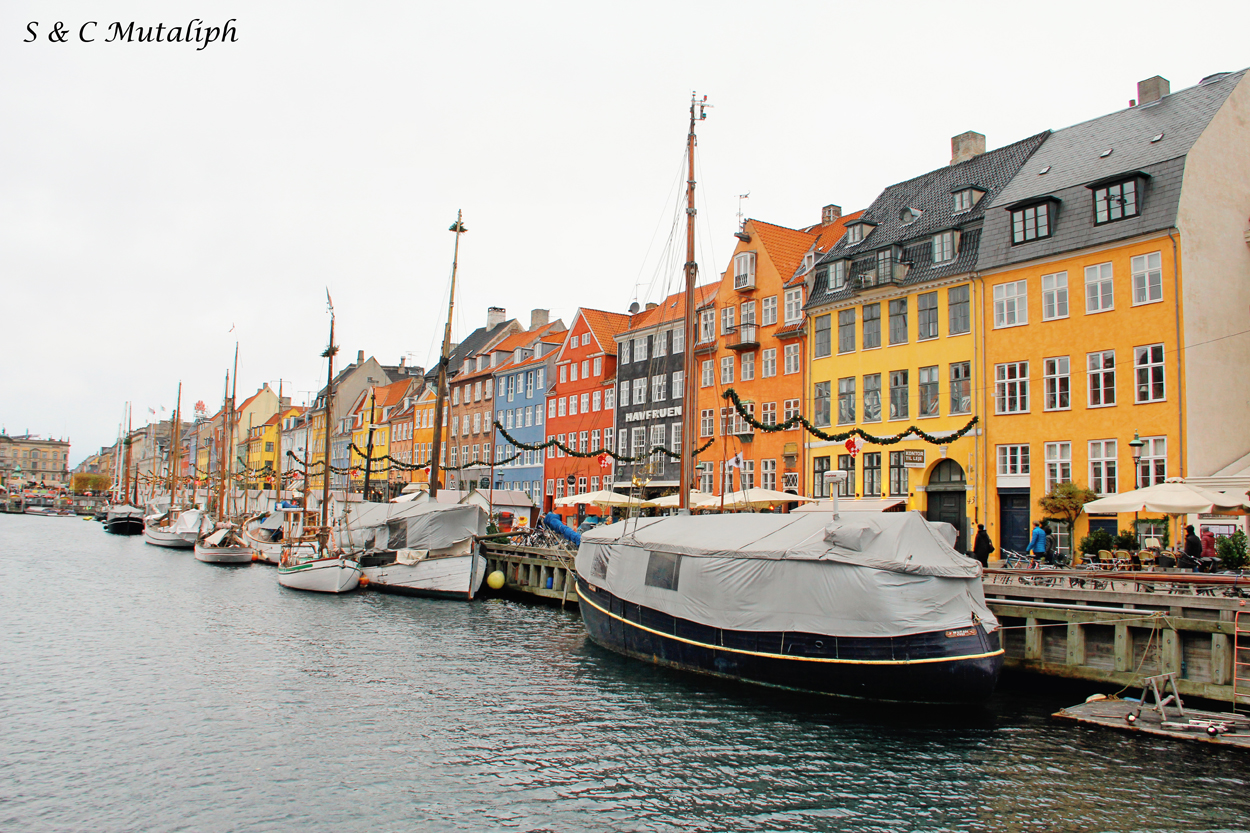 NYHAVN
Nyhavn est célèbre pour son fameux canal et ses maisons de couleur. Ce lieu fût à la base un port de marchandises. Ce quai réunit de nombreux cafés, bars et restaurants. Même en hiver, vous pouvez déguster une bonne boisson chaude en terrasse grâce aux plaids qui sont mis à disposition. Pour les fans de décoration scandinave, vous trouverez votre bonheur dans les petites boutiques le long du canal.
_________________________
Nyhavn is famous for its canal and its coloured houses. This place was originally a cargo port. This canal gathers many cafés, bars and restaurants. Even during winter, you can enjoy a hot drink in a terrace with plaids. If you like Scandinavian decorations, you will enjoy all these small shops.
//////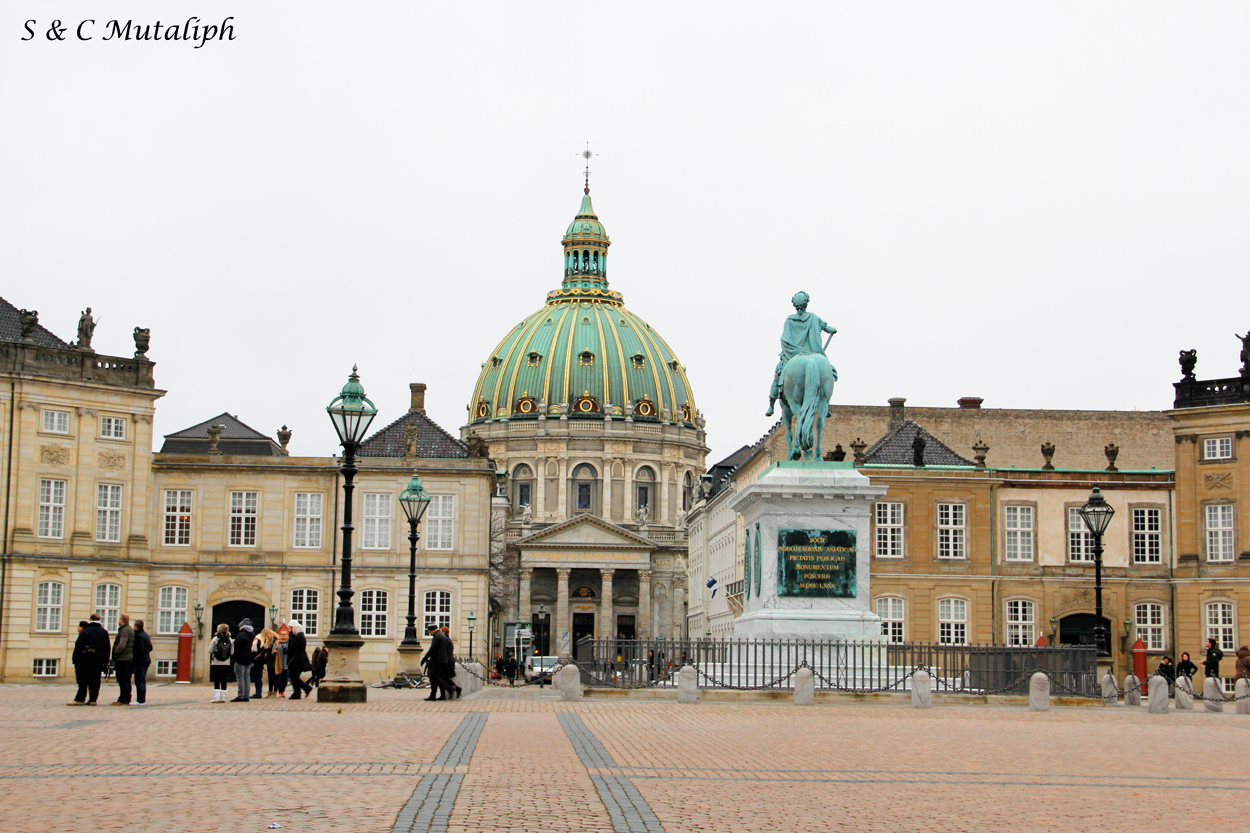 AMALIENBORG
Amalienborg est le palais et la résidence de la famille royale danoise située au nord-est du centre-ville. Nous y sommes allées pour voir la relève de la garde. Une expérience à ne pas manquer !
_________________________
This palace is the home of the Danish royal family located in the North East of the city centre. We had the chance to see the Changing of the Guard!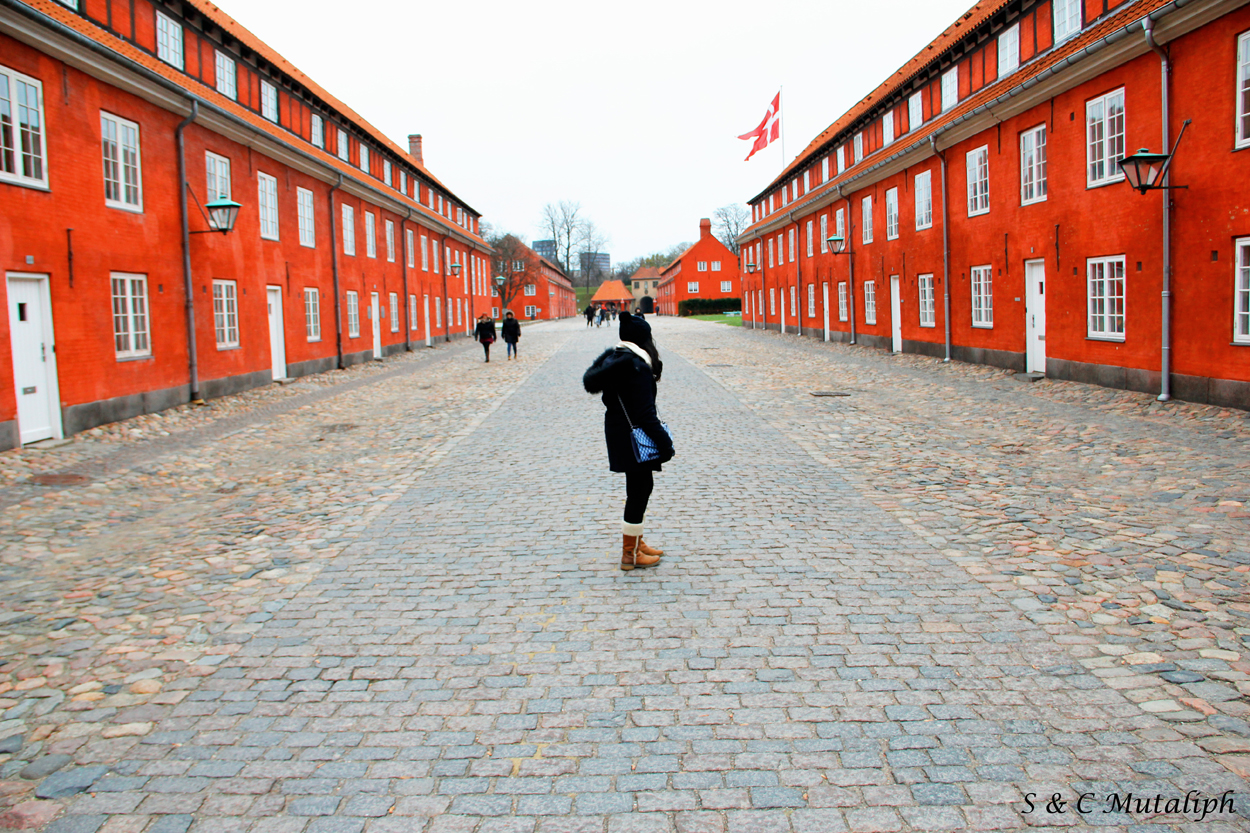 KASTELLET
Cette ancienne forteresse en forme d'étoile est la citadelle de Copenhague, Kastellet. A deux pas de la statut de la petite sirène, ce lieu offre une vue sublime sur la ville.
_________________________
In a star shape, the citadel of Copenhagen is nice to walk around.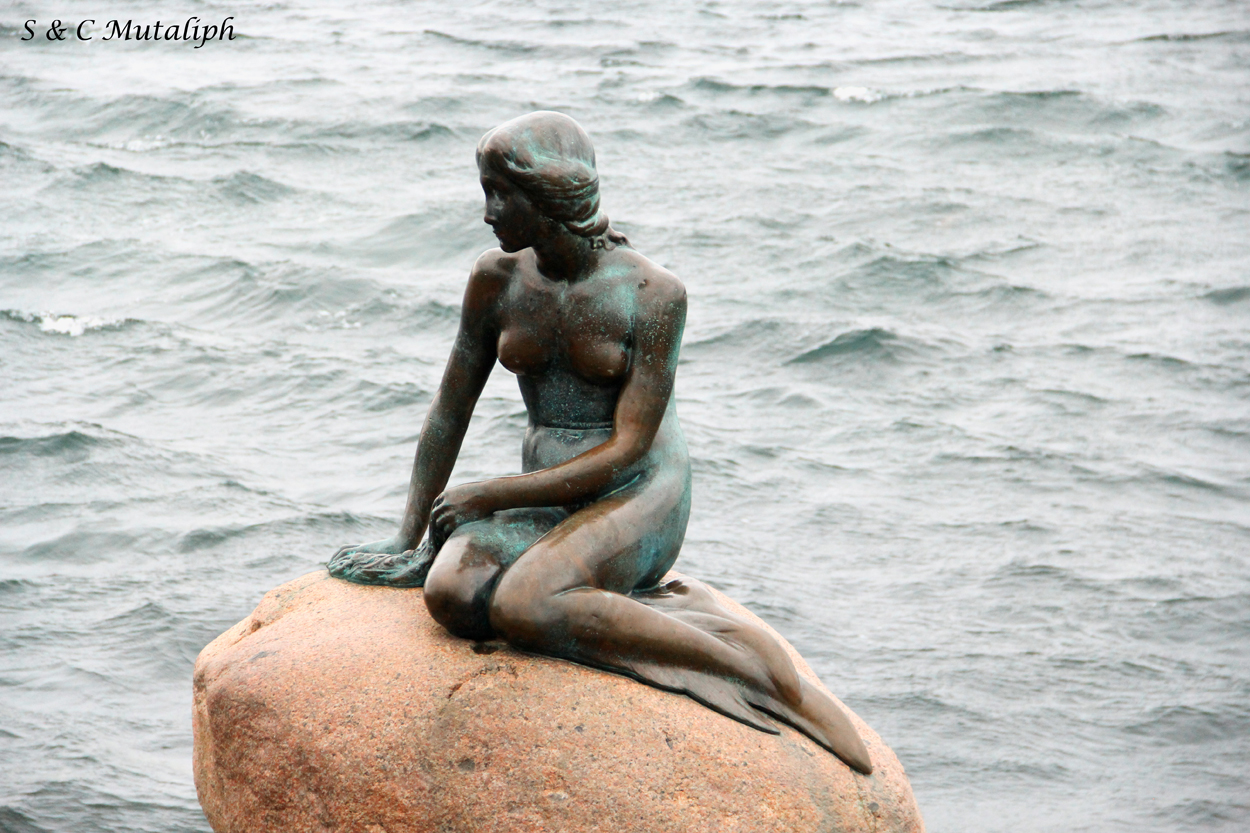 DEN LILLE HAVFRUE
Pour ceux qui souhaitent voir la fameuse "petite" Petite Sirène, personnage du conte de Hans Christian Andersen, elle se situe à quelques mètres de la Citadelle. Il s'agit de la principale attraction touristique de Copenhague.
_________________________
For those who want to see the famous "small" little Mermaid, character of Hans Christian Andersen's tale, she is located not far from the Citadel. This iconic statue is the major tourist attraction of Copenhagen.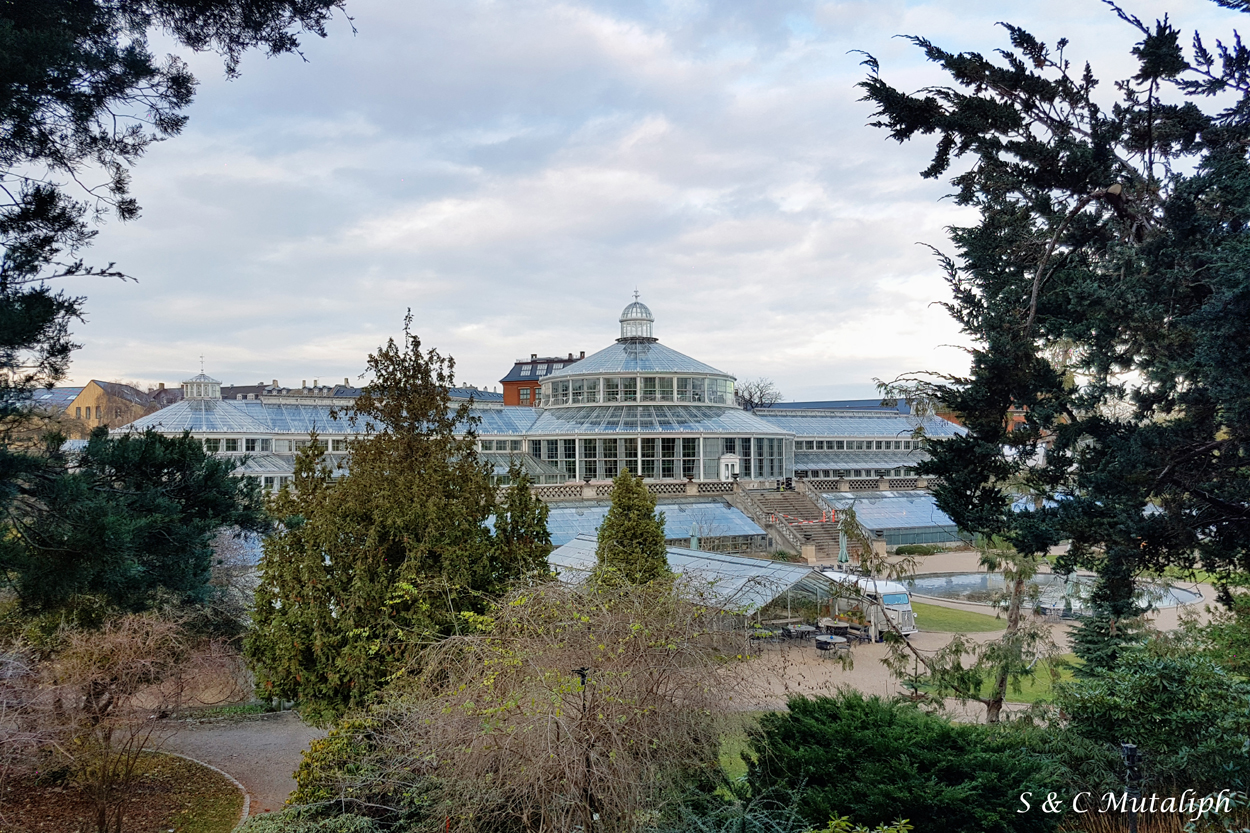 BOTANISK HAVE
Appartenant au musée d'histoire naturelle du Danemark, filiale de l'université de Copenhague, le jardin botanique est un havre de paix en plein centre de la capitale. Le jardin regoupe 27 serres mais la plus impressionnante est la Palm House haute de 16 mètres !
_________________________
The Botanical garden is part of the Natural History Museum of Denmark, a branch of the University of Copenhagen Faculty of Science. The garden has 27 glasshouses but the most impressive one is the old Palm House, a glasshouse that is 16 meters tall!+