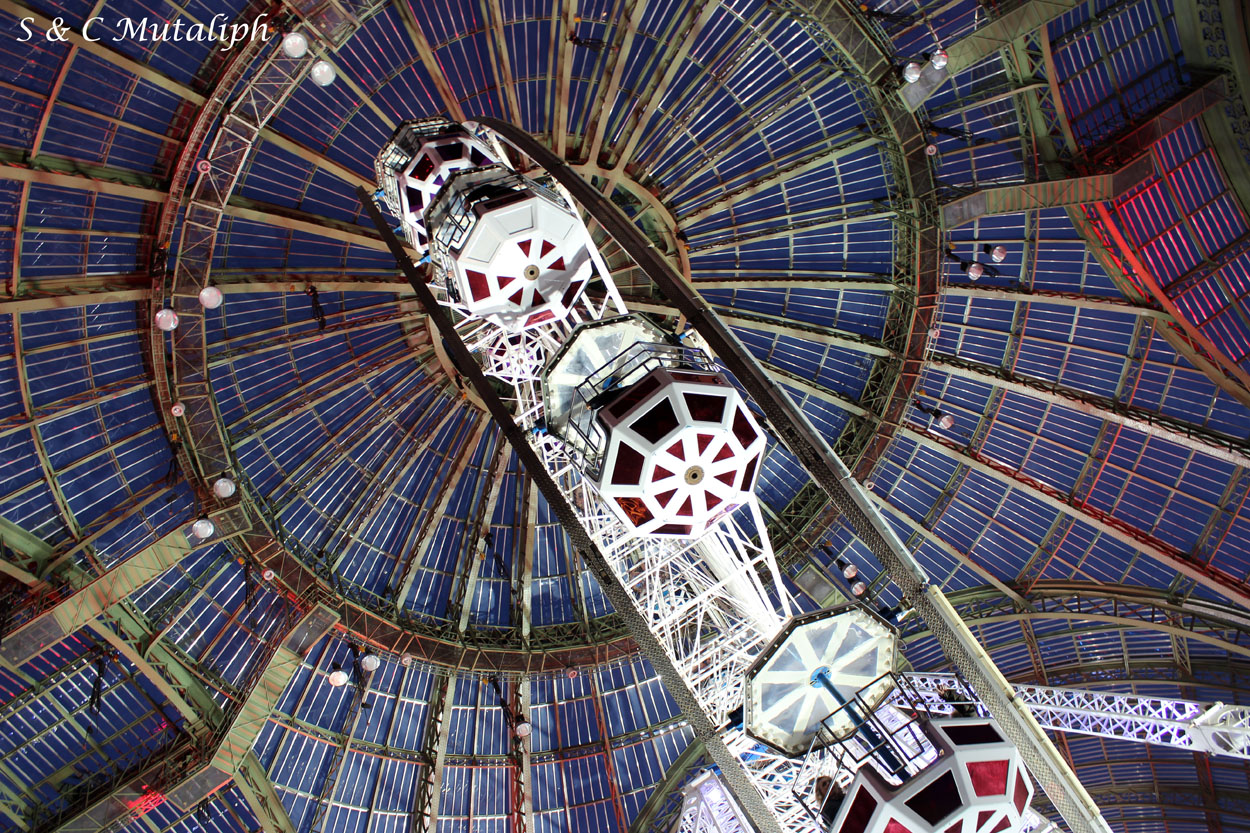 Fête foraine à Paris – Jours de Fêtes au Grand Palais
Pour les fêtes de fin d'année, le Grand Palais ouvre ses portes au grand public afin de vous faire découvrir l'une des plus belles fêtes foraines de la capitale. Profitez de la vue que vous offre la grande roue de 30 m de haut avec une vue exceptionnelle sur tout paris.
Vous avez jusqu'à demain pour profiter des attractions et déguster de délicieuses barbes à papa et pommes d'amour. En attendant, découvrez nos quelques photos.
_________________________________
During Christmas holidays, the Grand Palais in Paris opens its doors in order to let you discover one of the most beautiful funfair of the capital. Enjoy the view offered by the big wheel (30 meters tall) with an exceptional view of Paris.
You have until tomorrow to enjoy the attractions and the delicious candyfloss and toffee apples. In the meantime, discover some of our pictures.
Vue du haut de la Grande Roue / View from the top of the Big Wheel
_________________________________
Suivez nos aventures sur Facebook, Twitter, Instagram et Pinterest
Follow our adventure on Facebook, Twitter, Instagram & Pinterest
_________________________________