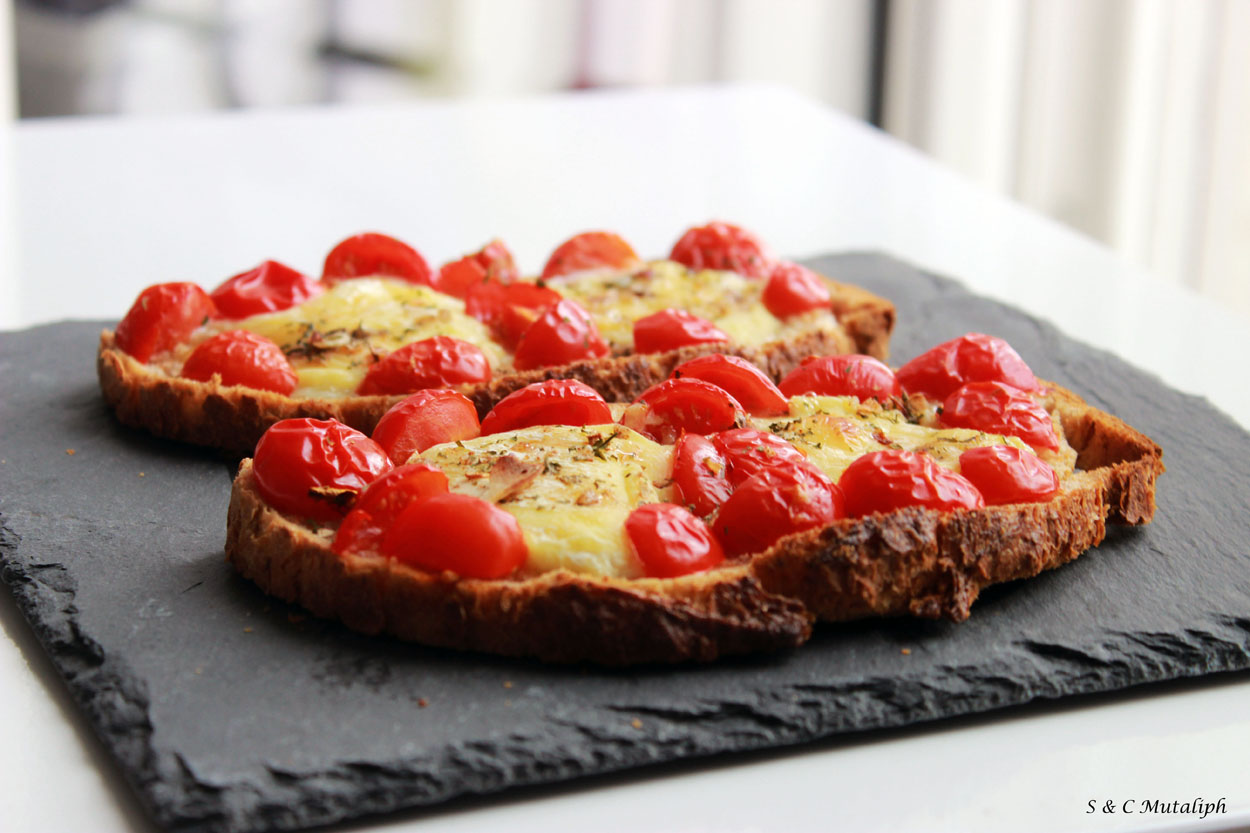 French recipe: tartine au rocamadour et tomates cerises
Nous vous avons déjà présenté une recette de tartine salée à base de fromage de chèvre, tomates et figues séchées. Aujourd'hui, nous vous proposons une nouvelle recette de tartine ultra simple et rapide à faire : la tartine au rocamadour et aux tomates cerises. A consommer sans modération cet automne !
_________________________________
Few months ago we published on a the blog a recipe of a bruschetta made of dried figs and tomatoes with goat cheese. Today we want to share with you another recipe very easy to cook : bruschetta with rocamadour (French goat cheese) and cherry tomatoes. A meal that can be eaten as much as you want during Fall !
* Ingrédients *
2 tranches de Pain de Campagne / 2 slices of Pain de Campagne (try fresh bread if you can't find it in your supermarket)
miel / honey
rocamadour / rocamadour (french goat cheese)
quelques tomates cerises / few cherry tomatoes
sel de l'ile de ré avec des herbes / salt and some herbs
* Recette / Recipe *
C'est tout simple ! Disposez les tomates cerises sur les tranches de pain puis poser au dessus les tranches de rocamadour. Assaisonnez et ajouter un peu de miel. Et le tour est joué !
_________________________________
It is easy ! Take some slices of bread and put cherry tomatoes on it and then some slices of cheese. Season and add a bit of honey. And that's it !
_________________________________
Suivez nos aventures sur Facebook, Twitter, Instagram et Pinterest
Follow our adventure on Facebook, Twitter, Instagram & Pinterest
_________________________________