Road Trip in Sri Lanka – Travel Guide
Envie de grand dépaysement ? Direction l'Asie et plus particulièrement le Sri Lanka.
Nous sommes ravies de vous présenter notre pays d'origine en espérant que cela vous donne envie de découvrir cette fabuleuse île.
Dans cet article, vous allez découvrir tous nos conseils pour s'y rendre, se loger et les villes à visiter. Nous rédigerons plus tard un article dédié par ville.
_________________________________
Need a big change of scene? Let's go to Asia especially in Sri Lanka.
We are happy to talk about our origins and we hope that it will make you want to discover this wonderful country.
In this post, you will discover all our suggestions to get there, to sleep and to visit the cities. Later, we will write some posts dedicated to each city.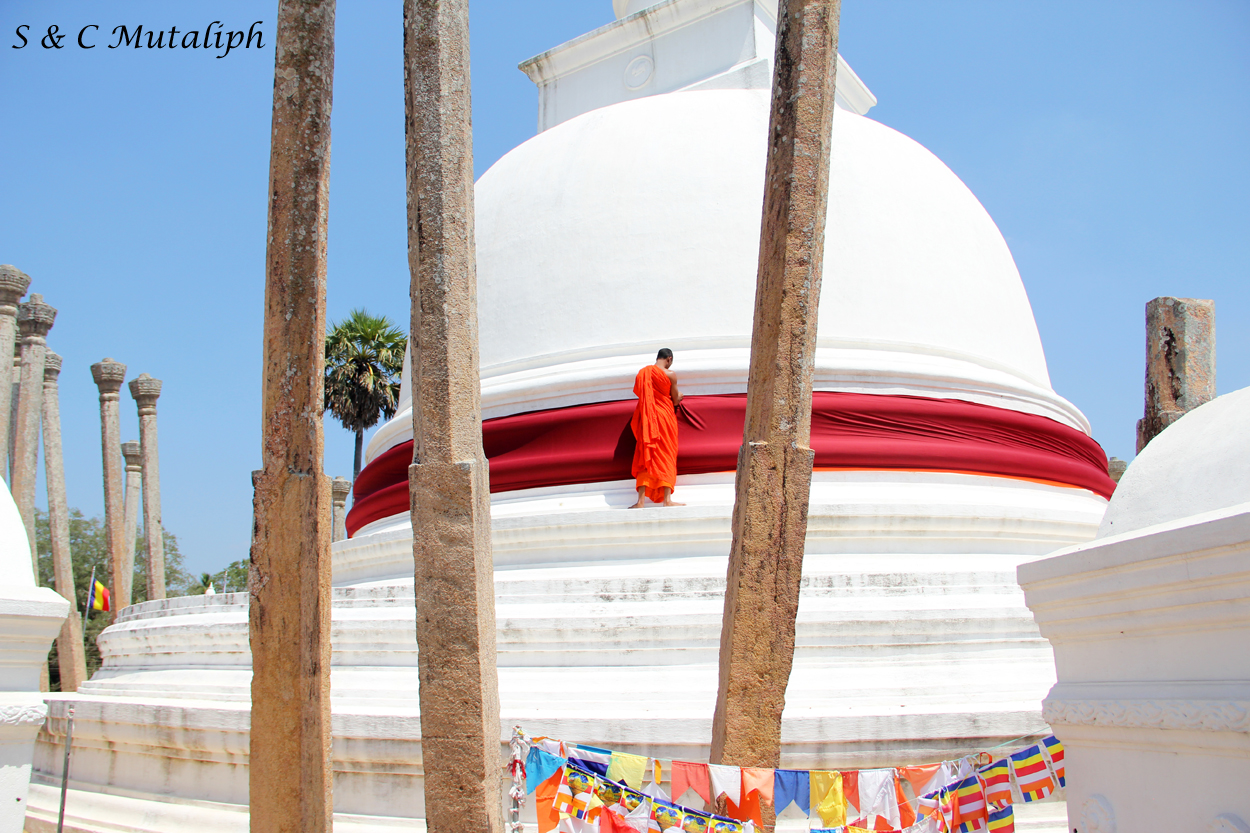 QUAND S'Y RENDRE / THE BEST TIME TO GET THERE
Nous y sommes allés durant le mois de février pendant 2 semaines afin d'éviter la période de la mousson. Au niveau de la météo, la chaleur est supportable et les journées sont ensoleillées.
_________________________________
We have been in February for 2 weeks in order to avoid monsoon. The weather is great: not too warm and sunny.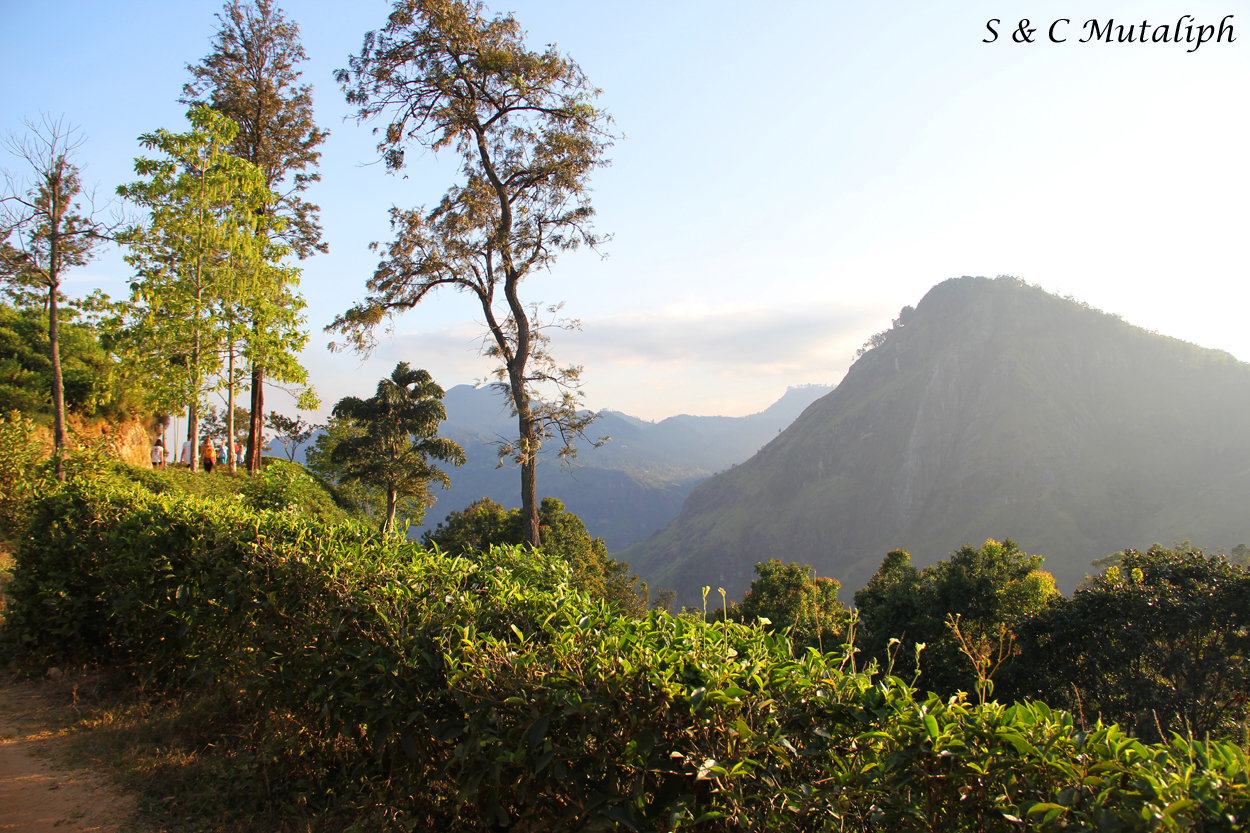 COMMENT PREPARER SES VACANCES AU SRI LANKA / HOW TO PREPARE YOUR HOLIDAYS IN SRI LANKA
Avant toute réservation, sélectionnez au préalable les villes que vous souhaitez visiter pour estimer un budget global.
Entre les billets d'avion, le logement, les restaurants, les visites et activités ainsi que les transports, nous en avons eu pour moins de 1500 euros par personne pour 2 semaines.
_________________________________
Before booking, you should select in advance the cities where you want to visit in order to estimate a overall budget.
Between the flight tickets, accommodations, restaurants, visits and activities as well as transportation, we paid 1500 euros per person for two weeks.
COMMENT SE RENDRE AU SRI LANKA / HOW TO GET TO SRI LANKA
Quelle compagnie aérienne ? Nous avons opté pour Kuwait Airways car c'était moins coûteux. Par chance, nous avons pu faire deux trajets en Business Class !
Nous avons payé seulement 1100 euros aller/retour pour 2 personnes en classe économique avec deux bagages en soute.
_________________________________
Which airline to choose? We chose Kuwait Airways as it is cheaper. By chance we could travel twice in Business Class!
We only paid 1100 euros return trip for two persons in economic class with two checked luggages.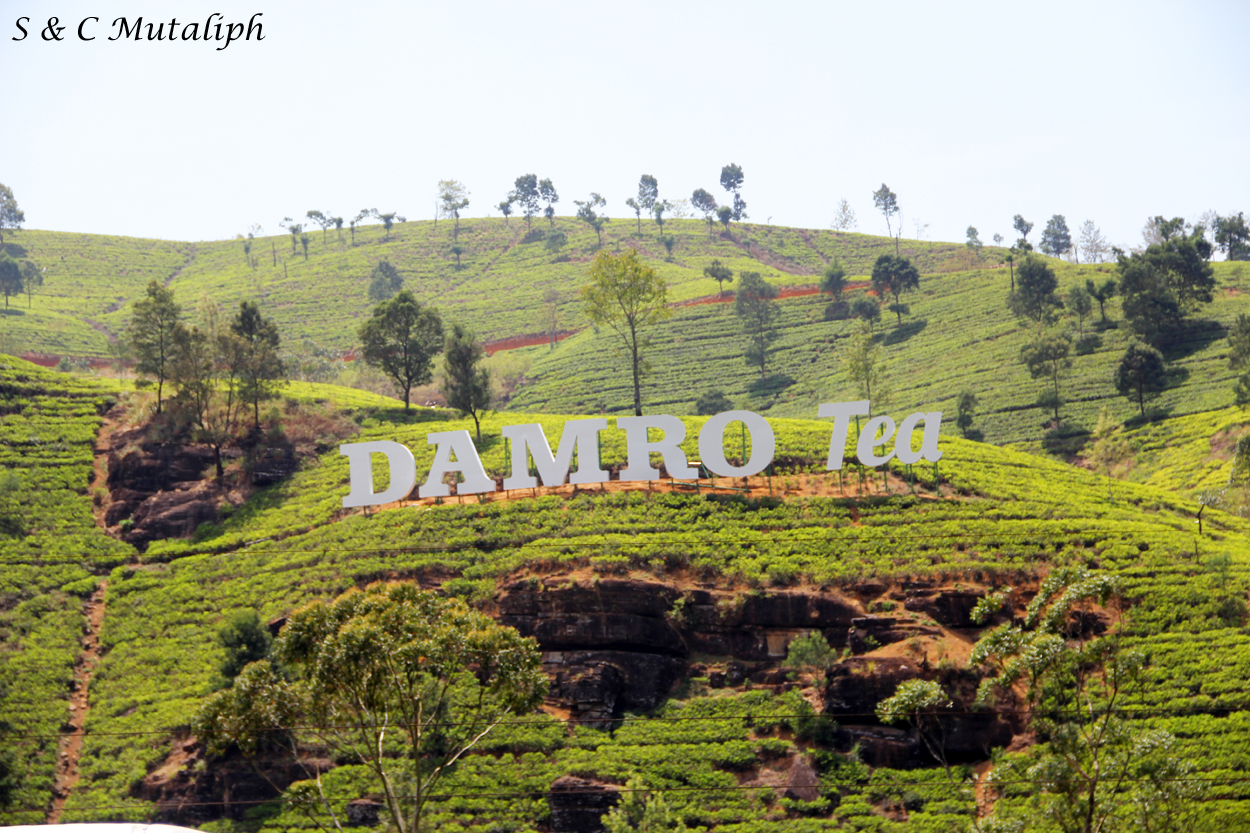 COMMENT VOYAGER AU SRI LANKA / HOW TO TRAVEL IN SRI LANKA
Vous avez la possibilité de voyager en train et en bus.
Nous avons opté pour la voiture pour un gain de temps et un trajet en train pour admirer les paysages sublimes vers Ella. Si vous n'êtes pas habitués à voyager en mode baroudeur, l'option chauffeur est intéressante. De plus la plupart d'entre eux sont également guides touristiques.
_________________________________
You can travel by train and by bus.
We decided to take the car as it's quicker and the train in order to admire the wonderful landscapes near Ella. If you are not used to travel as an adventurer, the driver option is interesting. Moreover most of them are also tour guide.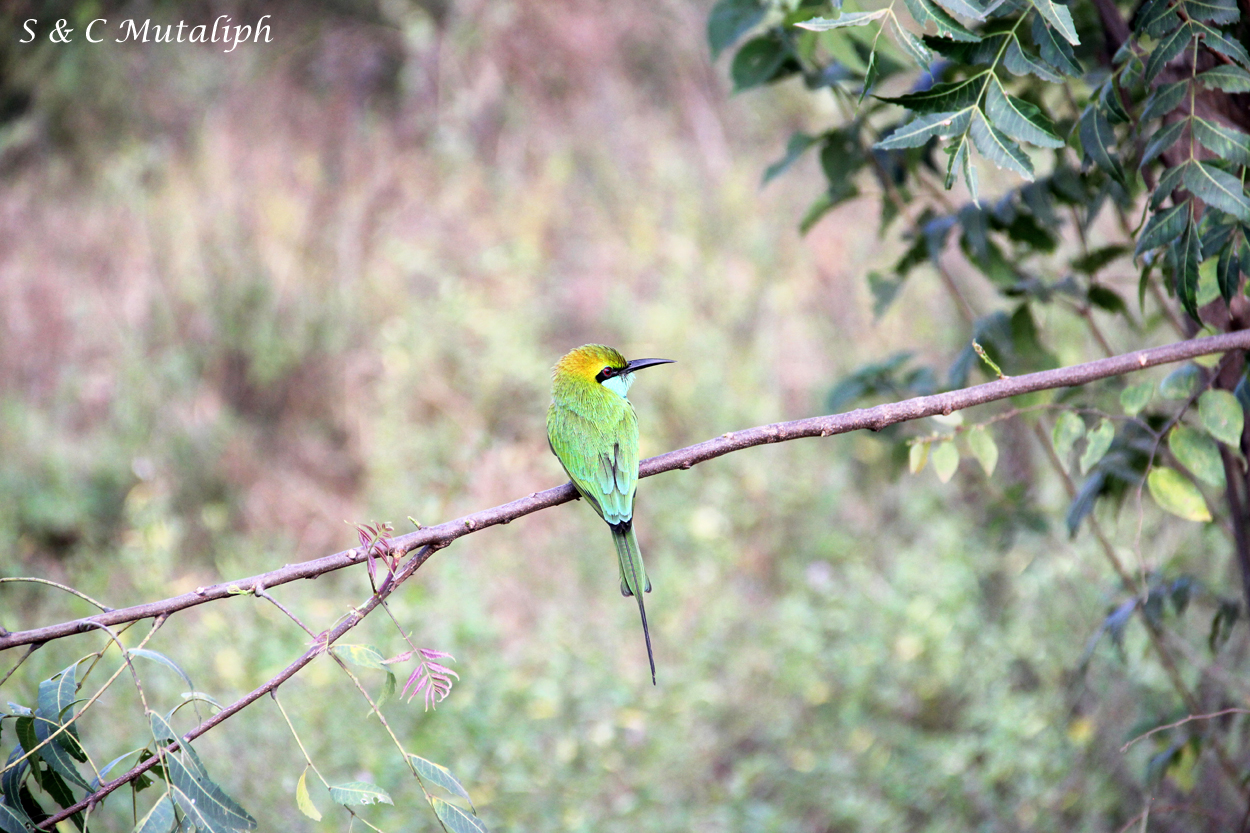 OU SE LOGER ? / WHERE TO SLEEP
Nous avons opté pour les Guest Houses, idéal pour séjourner une nuit ou deux. Vers la fin de notre séjour, nous avons sélectionné de beaux hôtels !
_________________________________
We chose Guest Houses, the best option to stay one or two nights. At the end of our trip, we chose for nice hotels!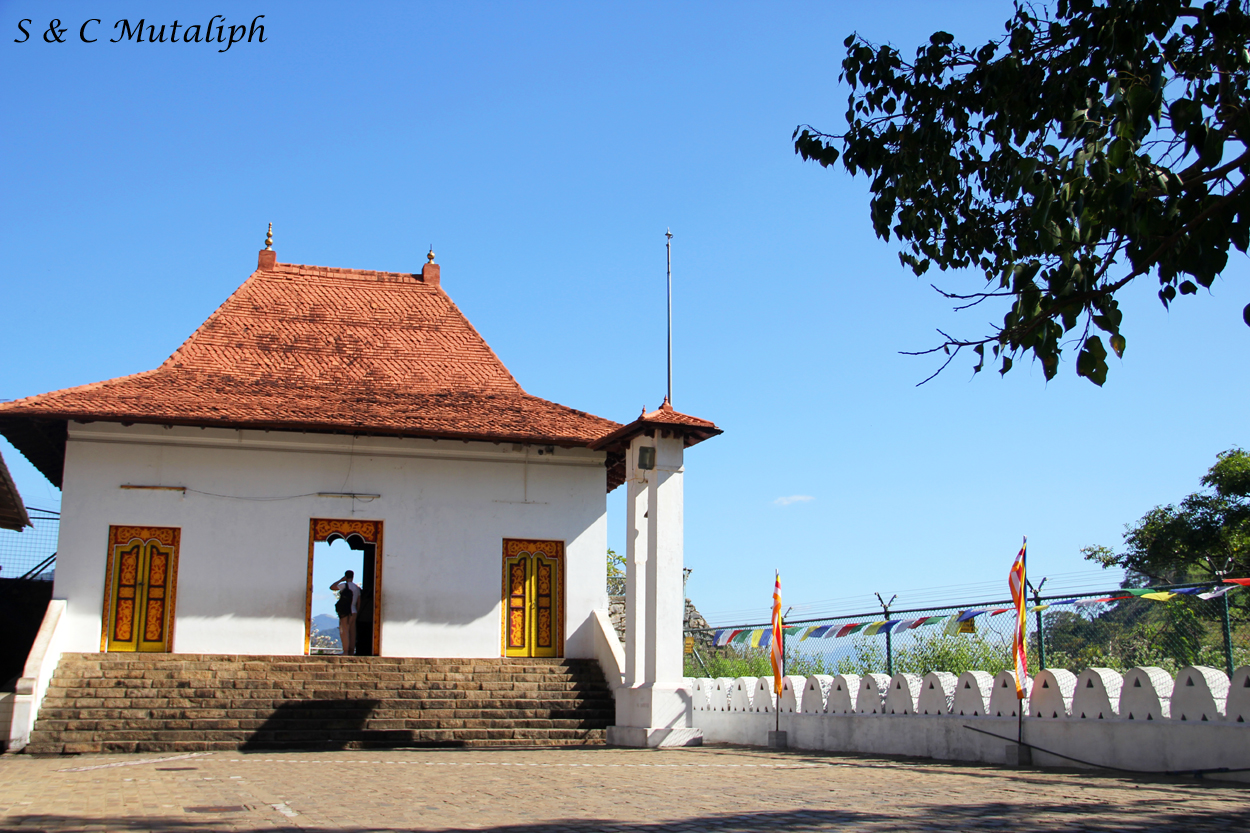 LES VILLES A VISITER / CITIES TO VISIT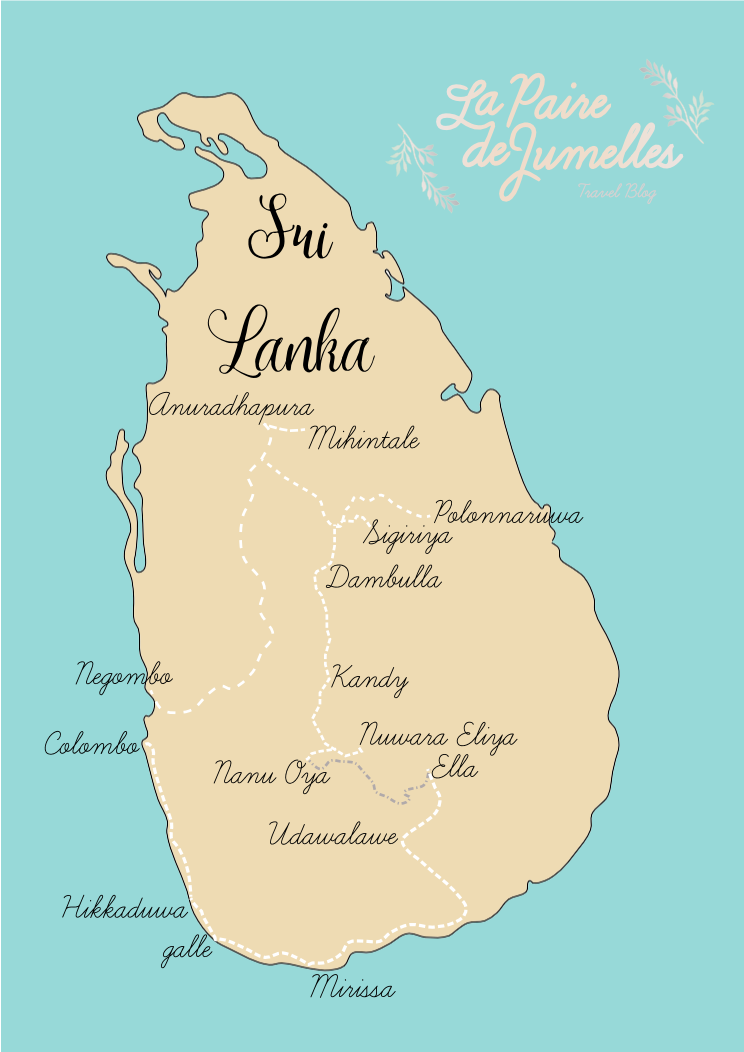 Voici notre itinéraire pour deux semaines / Here is our itinerary for two weeks
Negombo : 1 jour / 1 day
Anuradhapura + Minhintale : 1 jour / 1 day
Polonnaruwa : 1 jour / 1 day
Sigiriya + Dambulla : 1 jour / 1 day
Kandy : 1 jour / 1 day
Nuwara Eliya : 1 jour / 1 day
Ella : 1 jour / 1 day
Udawalawe National Park : 1 jour / 1 day
Mirissa : 1 jour / 1 day
Galle : 1 jour / 1 day
Colombo : 2 jours / 2 days
Ce road trip a été l'occasion de revoir notre famille et de découvrir un peu plus nos racines.
_________________________________
This road trip was the opportunity to meet again the family and to discover a bit more about our origins.