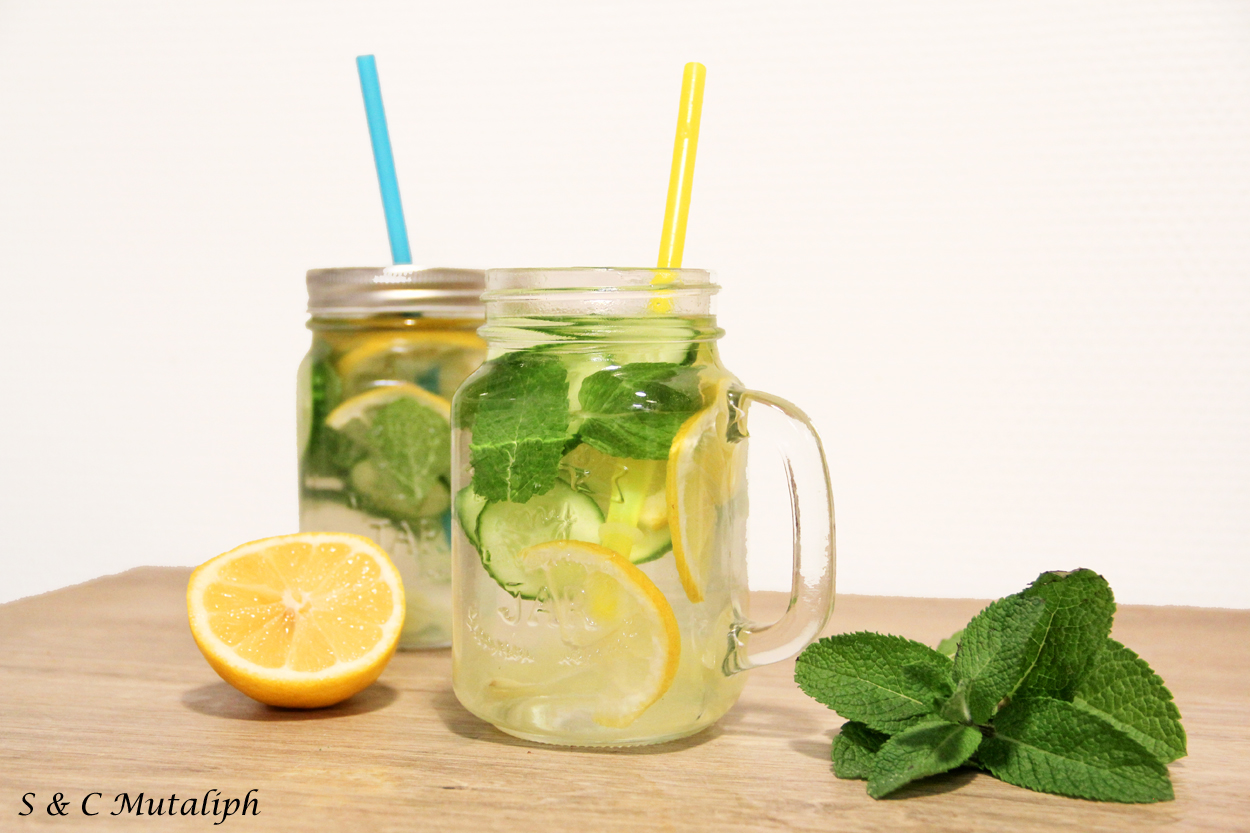 Bonne année à tous ! Nous espérons que vous avez passé de belles fêtes de fin d'année !
Pour bien débuter l'année, place aux bonnes résolutions. Et pour cela, nous vous proposons une recette de boisson detox très simple et rapide à faire.
_________________________________
Happy New Year everyone! We hope you had a wonderful Christmas and New Year's Eve!
For 2018, it is time to start good resolutions. So we suggest you a very simple and fast recipe for a detox drink.
* Ingrédients *
eau / water
citron / lemon
gingembre/ ginger
concombre / cucumber
menthe / mint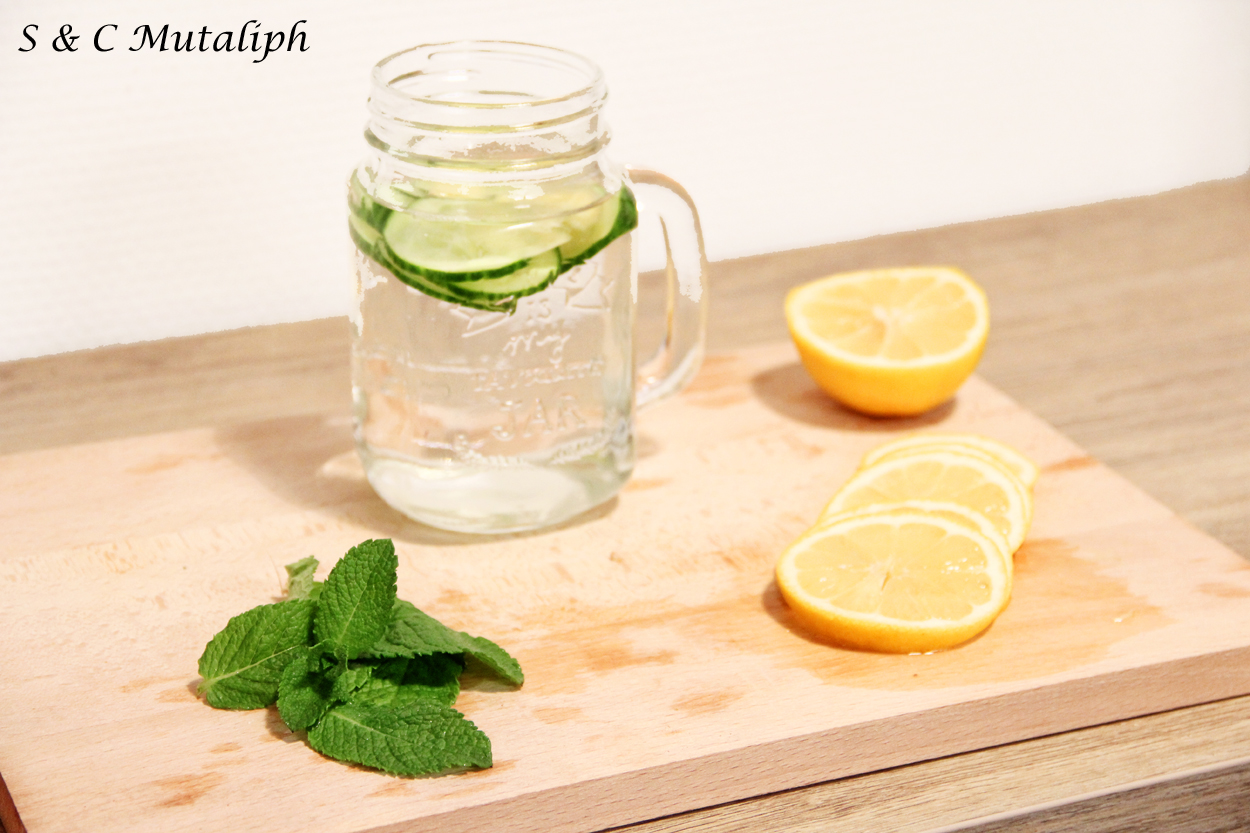 * Recette / Recipe *
Tout d'abord, coupez des rondelles de concombre et de citron ainsi que de fines tranches de gingembre. Rincez la menthe. Ensuite, remplissez les jars d'eau plate ou pétillante selon vos envies. Puis il ne reste plus qu'à rajouter les ingrédients : le concombre, le citron, le gingembre et la menthe.
Pour avoir une boisson rafraichissante, vous pouvez rajouter des glaçons ou bien la laisser au frais.
Bonne dégustation !
_________________________________
First of all, cut into slices the cucumber, the lemon and the ginger. Rinse the mint. Then, fill in the jars with some still or sparkling water as you like. And finally you can add the rest of the ingredients: cucumber, lemon, ginger and mint.

For a fresh detox drink, you can put some ice cubes or rest it into the fridge.
Enjoy it!