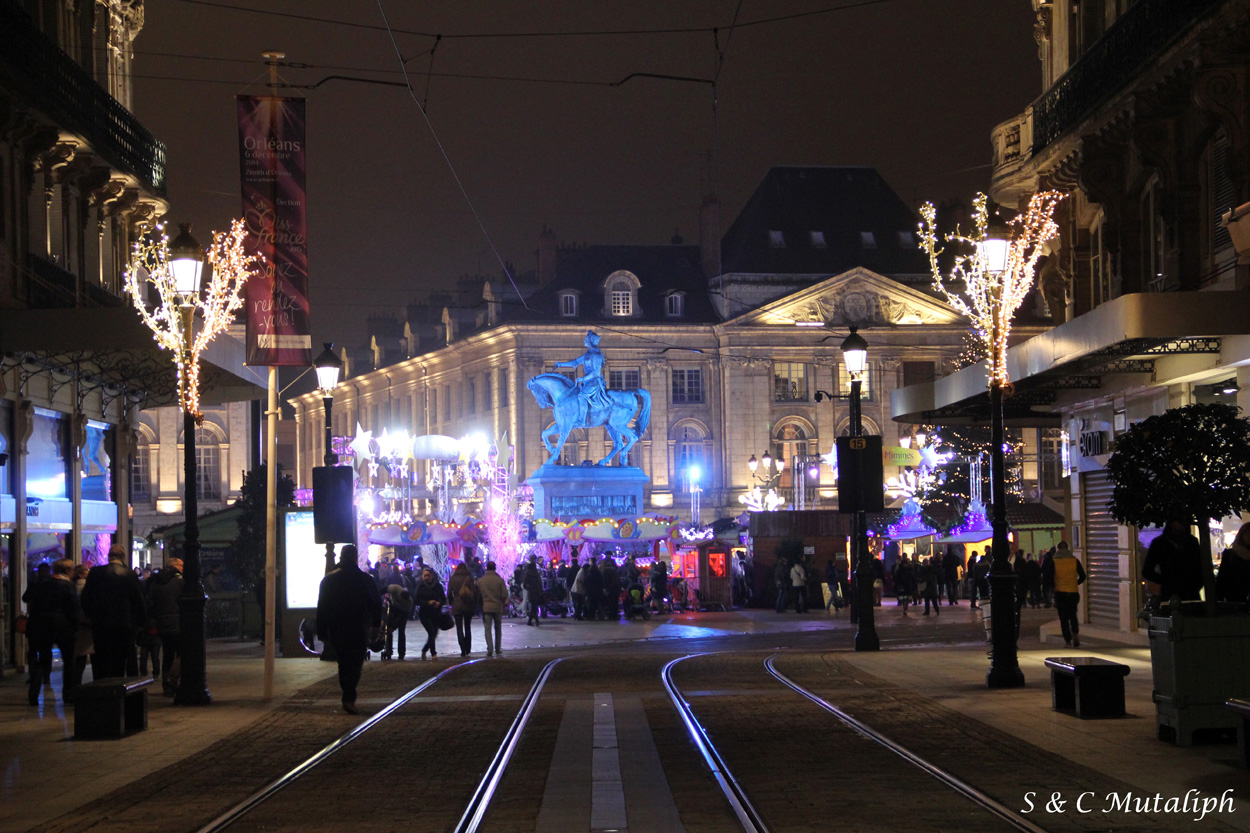 Escapade à Orléans : le marché de Noël
La ville d'Orléans sera mise à l'honneur le 6 décembre prochain dans le cadre de l'élection de Miss France 2015. C'est l'occasion pour nous de vous présenter brièvement une ville que l'on affectionne particulièrement. En effet, nous y allons très régulièrement voire tous les week-ends rendre visite à nos chéris. Nous vous proposons aujourd'hui de parcourir la ville à travers le marché de Noël. Place aux décorations des rues et au vin chaud qui réchauffe si bien nos petits petons gelés.
_________________________________
On December 6th, the election of Miss France 2015 will take place in the city of Orléans. It is the opportunity to present you briefly this city that we love. Indeed, we spend most of our weekends in Orléans to visit our boyfriends. Today we propose you to discover the city through the Christmas market. Let's enjoy the street light decorations and warm yourself with a glass of mulled wine !
Cathédrale Sainte-Croix d'Orléans
Rue Jeanne d'Arc
La statue de Jeanne d'Arc
Rue de Bourgogne
Serge Grouard, le maire d'Orléans, en compagnie des 33 candidates
_________________________________
Suivez nos aventures sur Facebook, Twitter, Instagram et Pinterest
Follow our adventure on Facebook, Twitter, Instagram & Pinterest
_________________________________