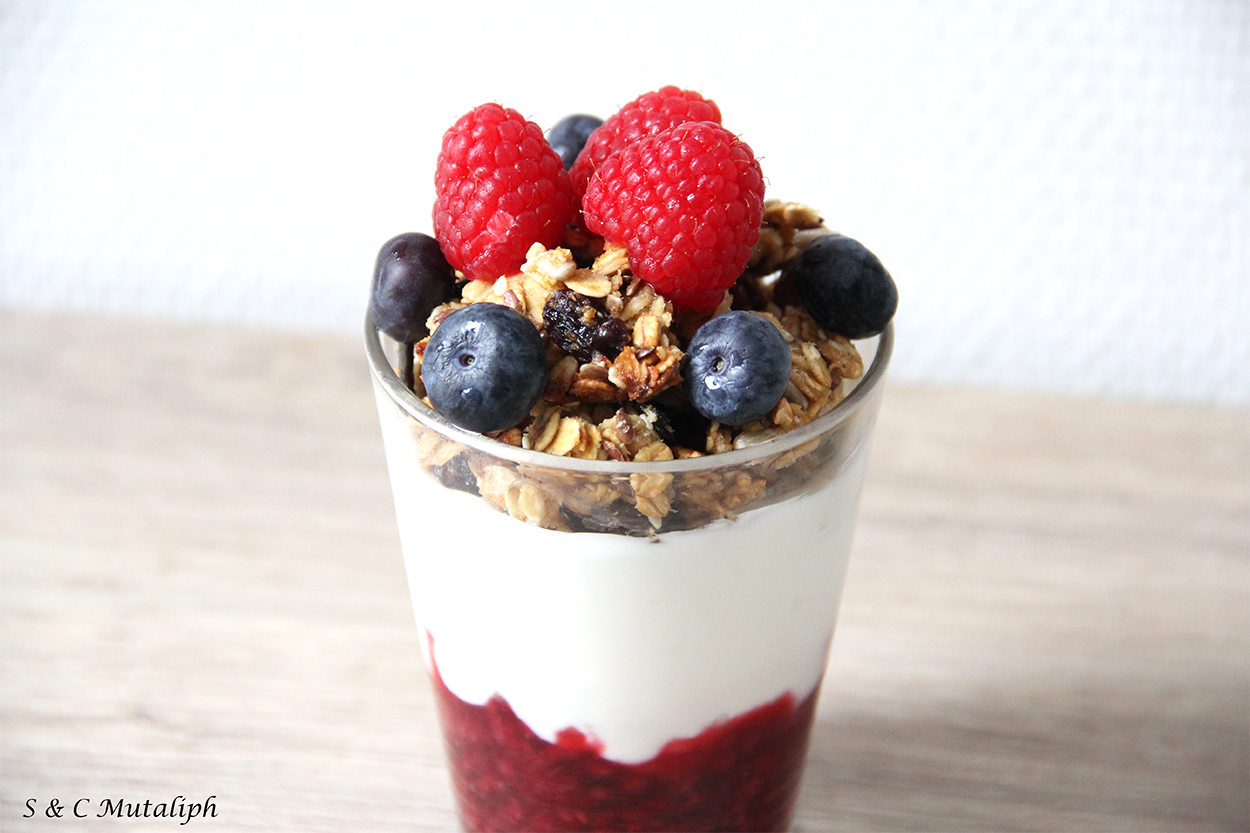 Pour commencer sainement cette nouvelle année, nous vous proposons une recette de granola fait-maison.
_________________________________
Nothing better than starting this new year with a healthy recipe: a homemade granola.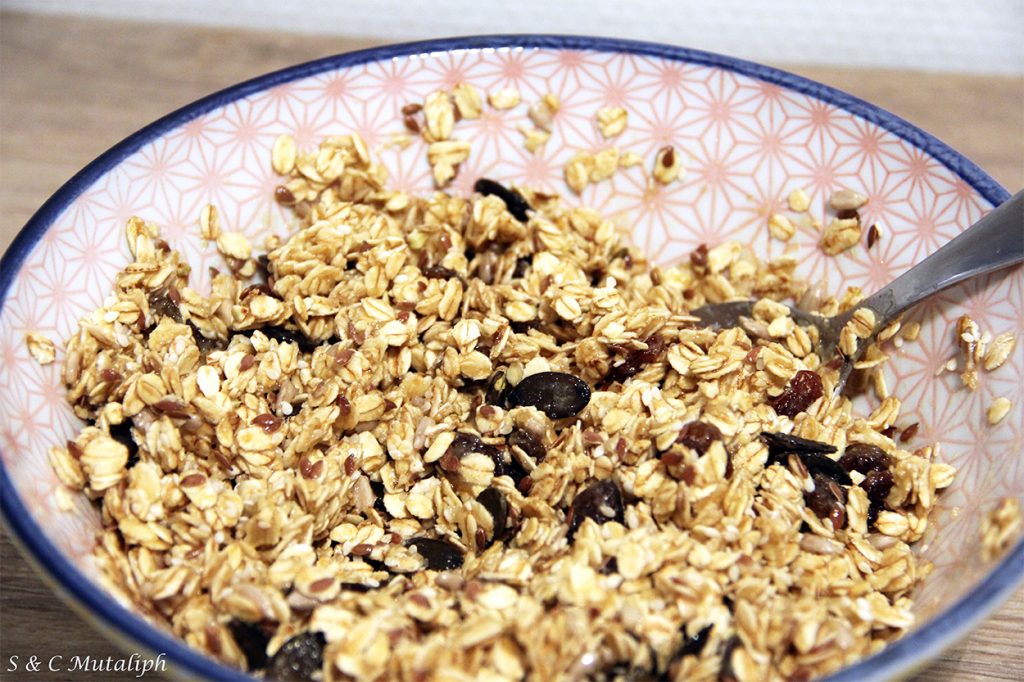 * Ingrédients *
flocon d'avoine / oat
fruits séchés / dried fruits
graines de courge ou de lin / marrow seeds or linseeds
oléagineux (noix, noisettes, amandes) / oleaginous fruits (nuts, hazelnuts, almond)
fromage blanc / cottage cheese
coulis de framboise / rasberry coulis
fruits (framboise et myrtille) / fruits (rasberry and blueberry)
miel / honey
cannelle / cinnamon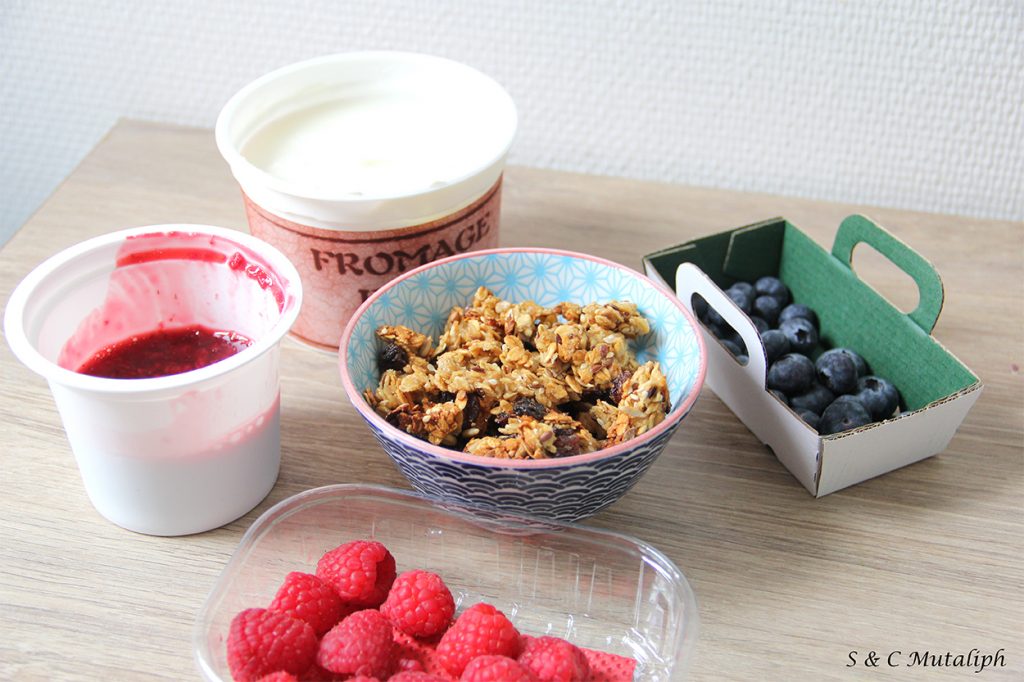 * Recette / Recipe *
Commençons par mélanger les flocons d'avoine ainsi que les fruits séchés, les graines et oléagineux avec le miel et la cannelle. Ensuite, étalez le mélange sur une plaque. Direction le four pour 200°C pendant 7 min. Nous vous conseillons de surveiller attentivement la cuisson.
_________________________________
Let's start with mixing oat, dried fruits, seeds and oleaginous with honey and cinnamon. Then spread the mixture on a plate. Let it roast in the oven for 7 min at 200°C. We advise you to watch closely the cooking.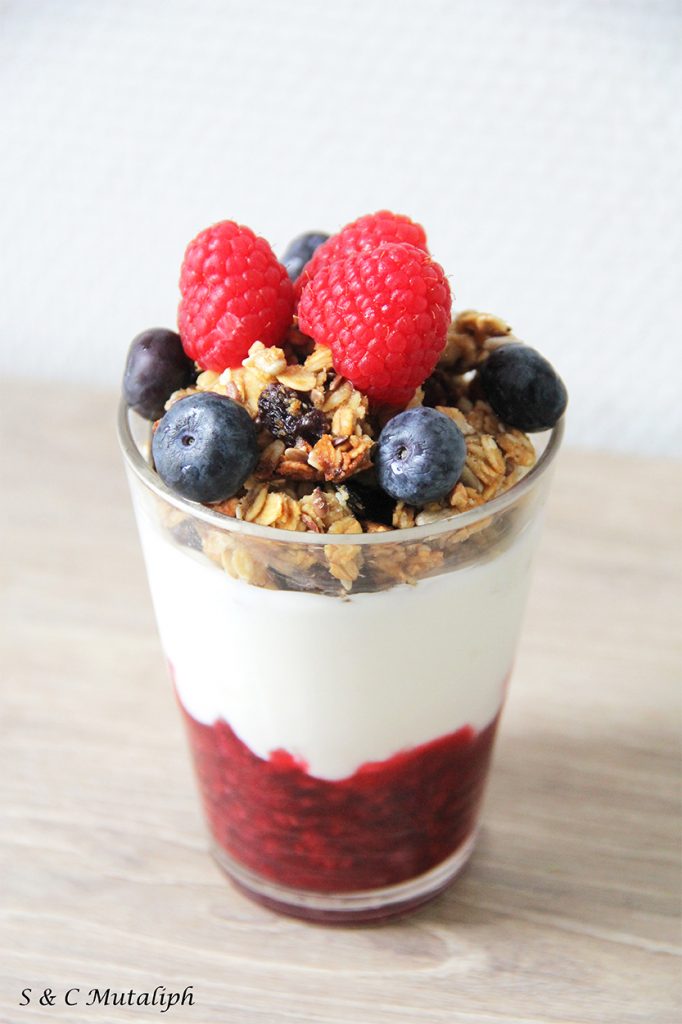 Le montage est simple. D'abord, mettez le coulis de framboise dans un verre, puis le fromage blanc. Disposez le granola puis mettez quelques fruits par dessus.

Bonne dégustation !
_________________________________
The set-up is easy. Firstly, pour the rasberry coulis in a glass, then put the cottage cheese. Place the granola and put the fruits above.

Enjoy your meal!