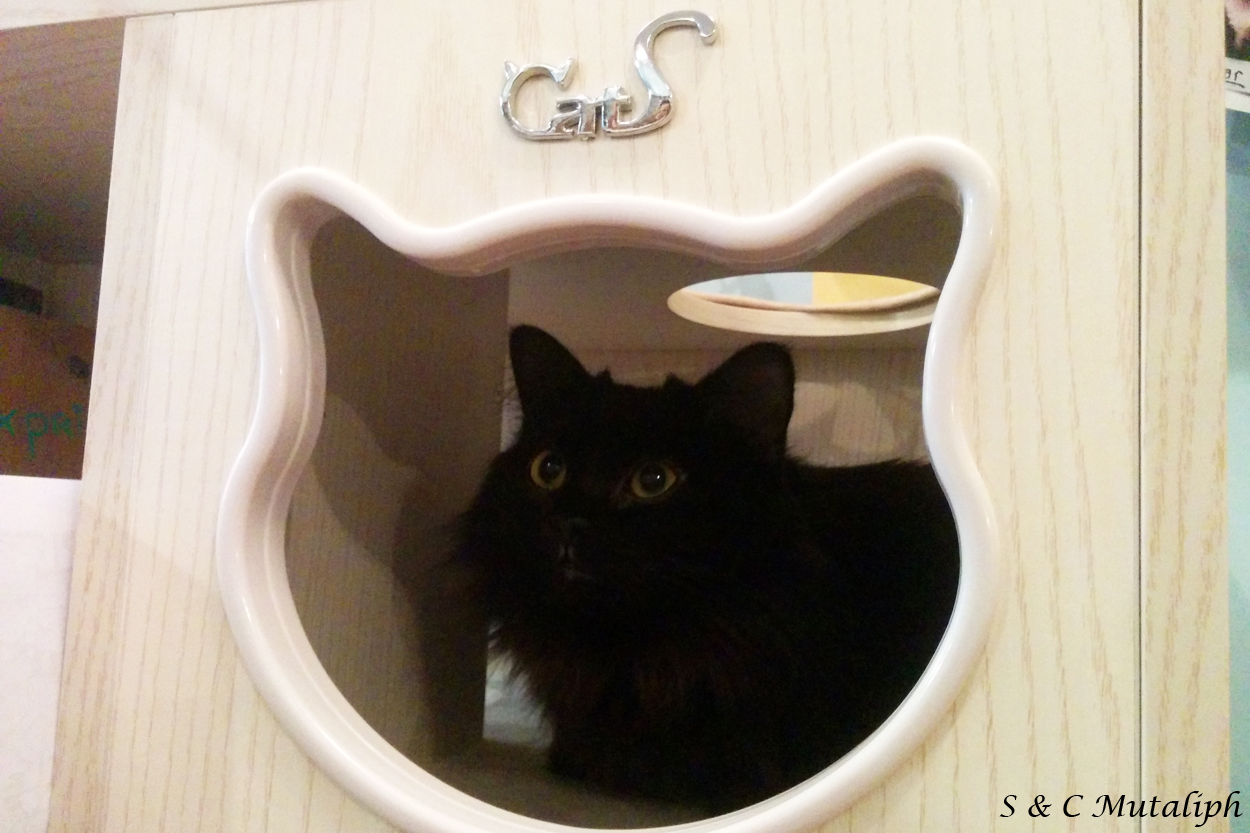 Chat Mallows Café, le bar à chats – Paris
Envie de prendre un café entouré de beaux matous ?
Nous avons trouvé la bonne adresse pour les amoureux des chats : Le Chat Mallows Café
_________________________________
You would like to have a cup of tea with lovely cats.
We found the best place for catlovers: The Chat Mallows Café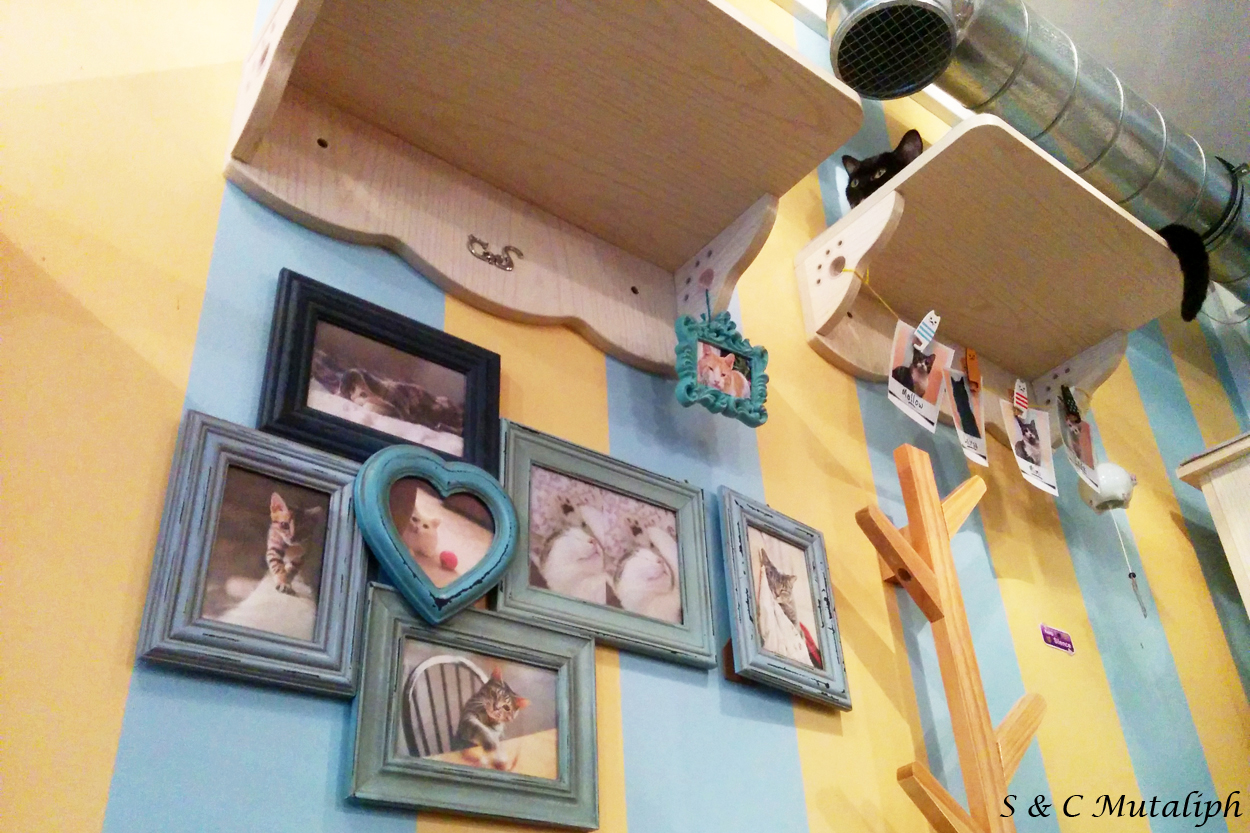 Pour ceux qui ne connaissent pas, ce bar à chats est un salon de thé où l'on peut passer un moment de détente avec nos amis les félins.
_________________________________
For those who don't know, this "cat café" is a tea room where you can spend a relaxing moment with cats.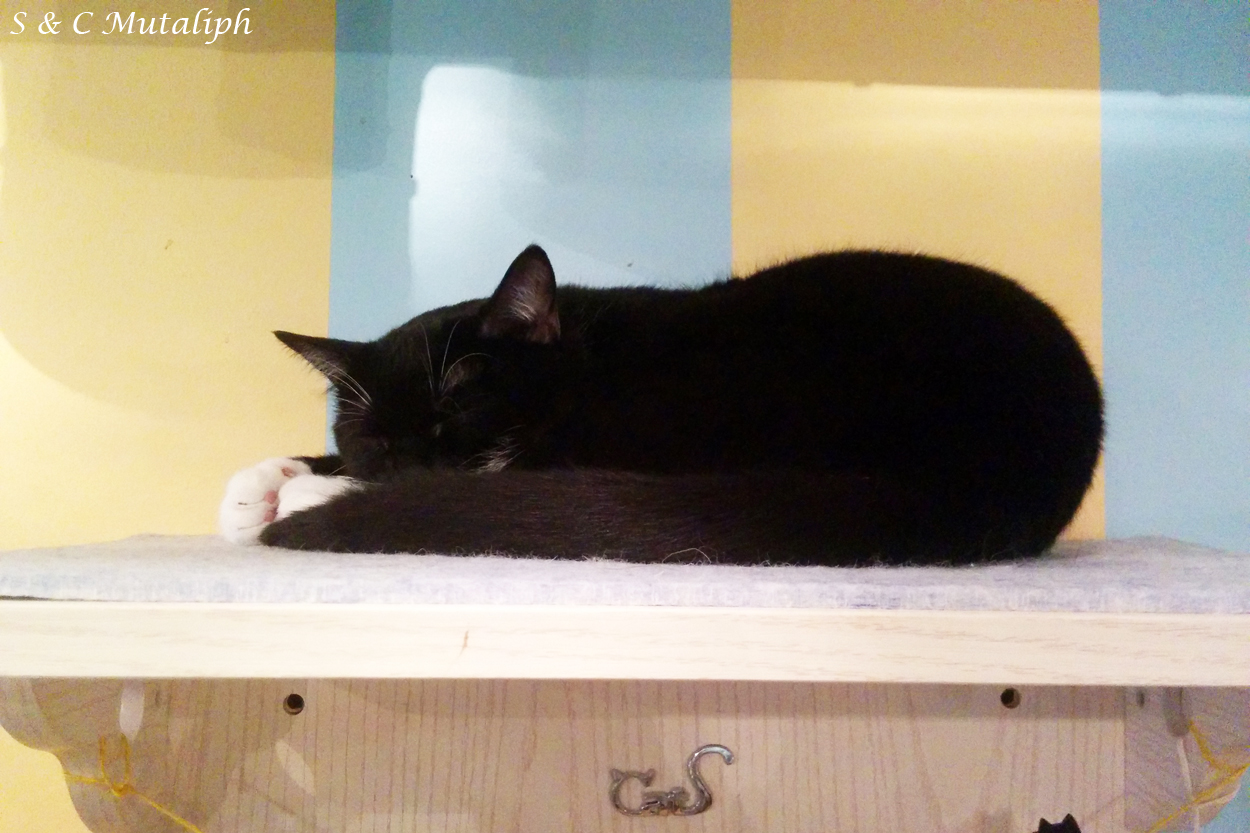 Pour le bien-être des chats, le café accueille seulement quelques « visiteurs ». De ce fait, nous vous conseillons vivement d'aller sur leur site internet pour réserver votre table.
Sur place, il faudra respecter quelques petites règles. Et oui, les propriétaires des lieux sont bien des chats !
_________________________________
It's a place where cats are respected. For their well-being, the café welcomes only few "guests". So we advise you to book a table on their website.
There, you will also have to respect some rules. Actually the owners of this place are cats!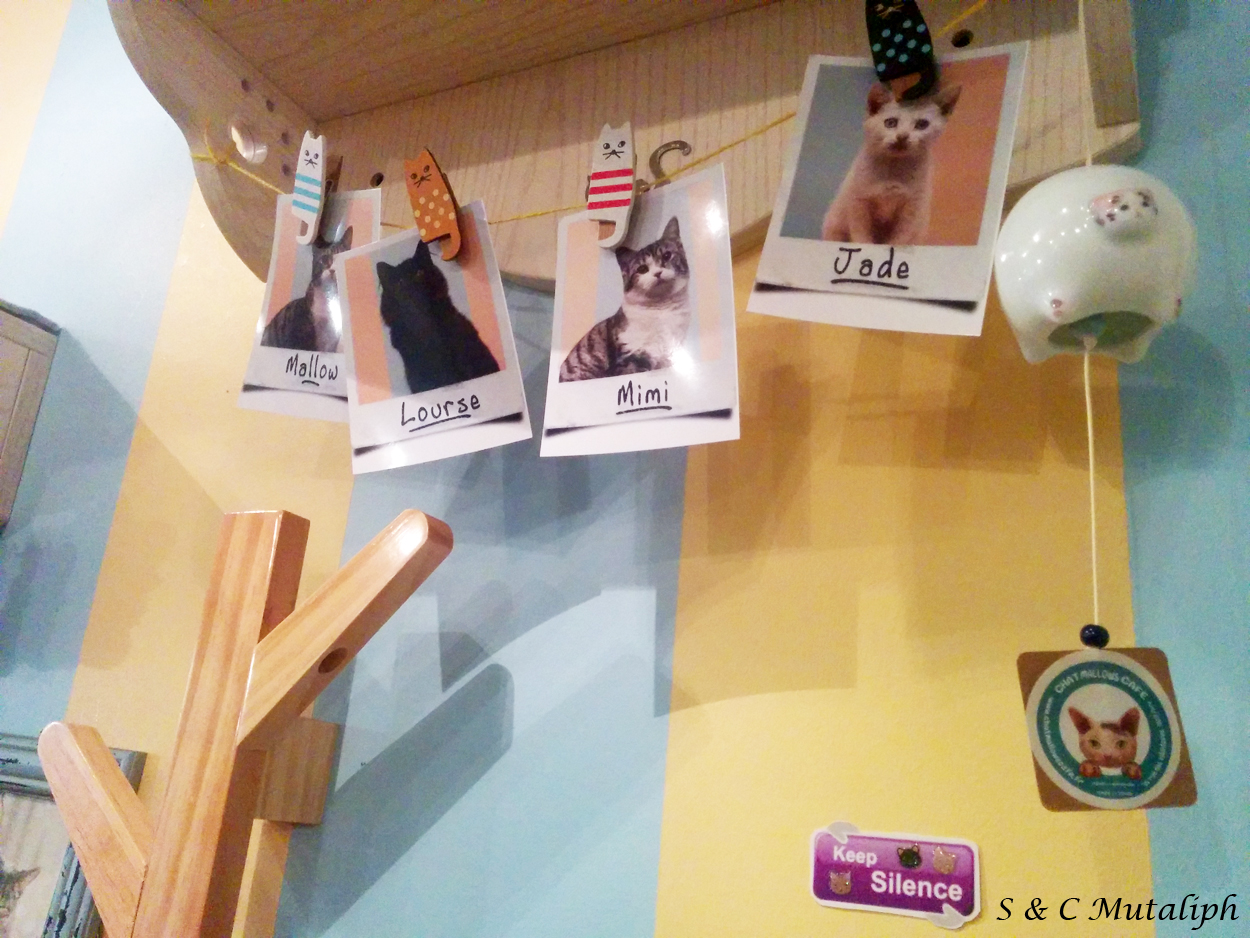 L'ambiance est assez décontractée. Vous êtes autorisés à jouer avec les 15 matous. Nous avons tout de suite eu un coup de cœur pour ces deux British Shorthair : le pelage blanc de Jérico et l'incroyable douceur de Lourse.
_________________________________
The atmosphere is quite relaxed. We can play with the 15 the cats. We immediately fall in love with these two British Shorthair: Jerico's white fur and Lourse's incredible softness.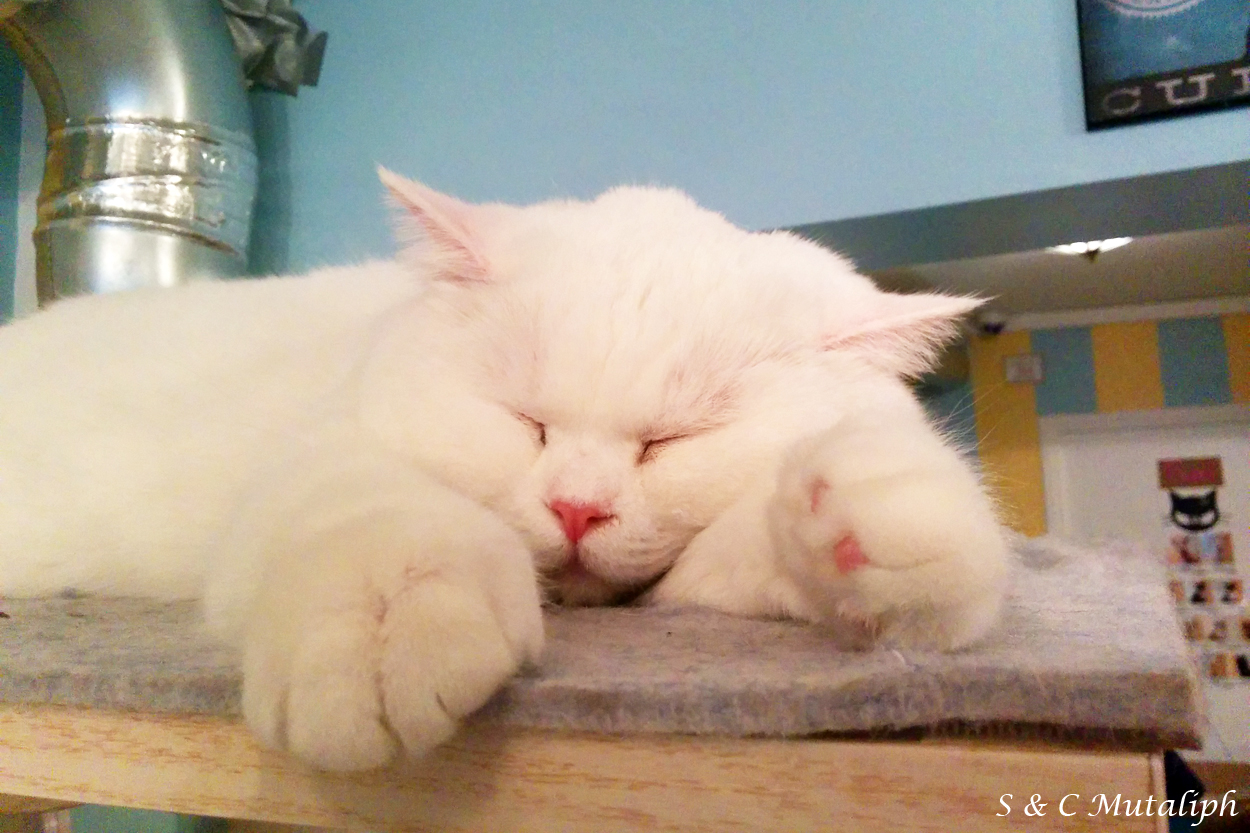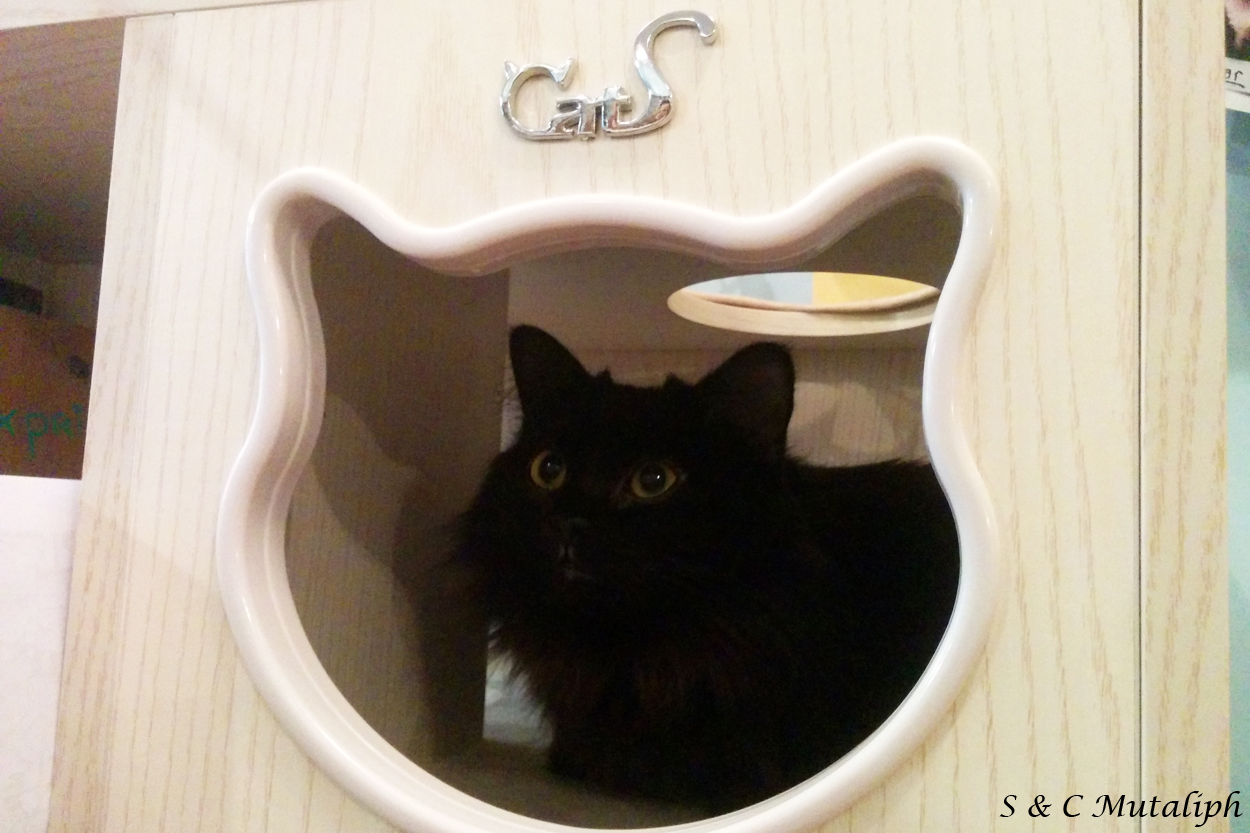 Des accessoires de jeux sont mis à votre disposition pour interagir avec les chats. Différentes races sont représentées : du Devon Rex au Sphynx passant par le Ragdoll à l'oriental. Ils ont tous des personnalités différentes.
_________________________________
Some accessories are available in order to play with cats. These felins are from various breed: from the Devon Rex to the Sphynx through the Ragdoll to the Oriental. They have all different personalities.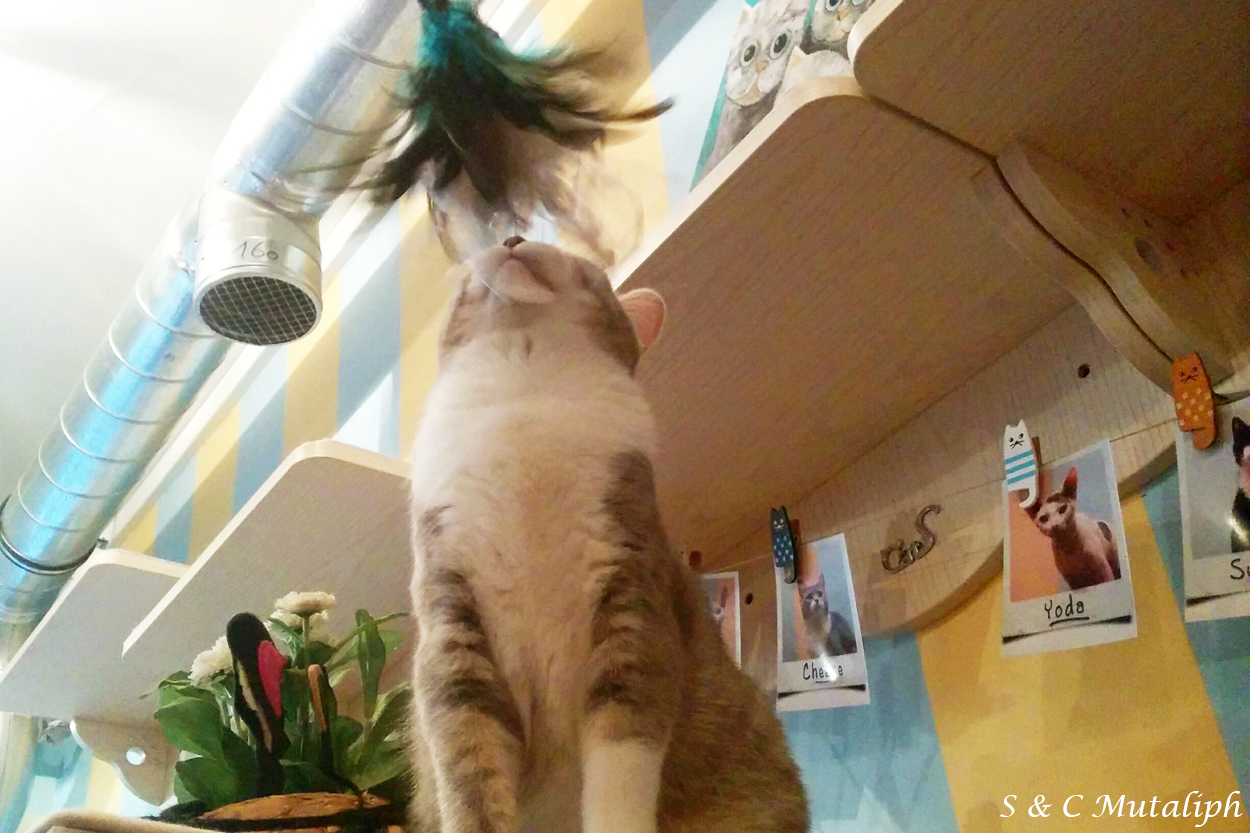 Le Chat Mallows Café propose des boissons et de la nourriture autour de la thématique du chat.
Le prix reste raisonnable étant donné que cela contribue à l'entretien et le bien-être des chats (à partir de 6.80 euros pour une boisson ou une collation sucrée/salée)
Et pour les gros fans, vous avez la possibilité d'acheter des souvenirs Chats.
_________________________________
The Chat Mallows Café offers some drinks and food on cat's themes.
The price is reasonable as it contributes to the cats' well-being (starting at 6.80 euros for a drink or a cake/snack)
And for the big catlovers, you can buy some cats souvenirs.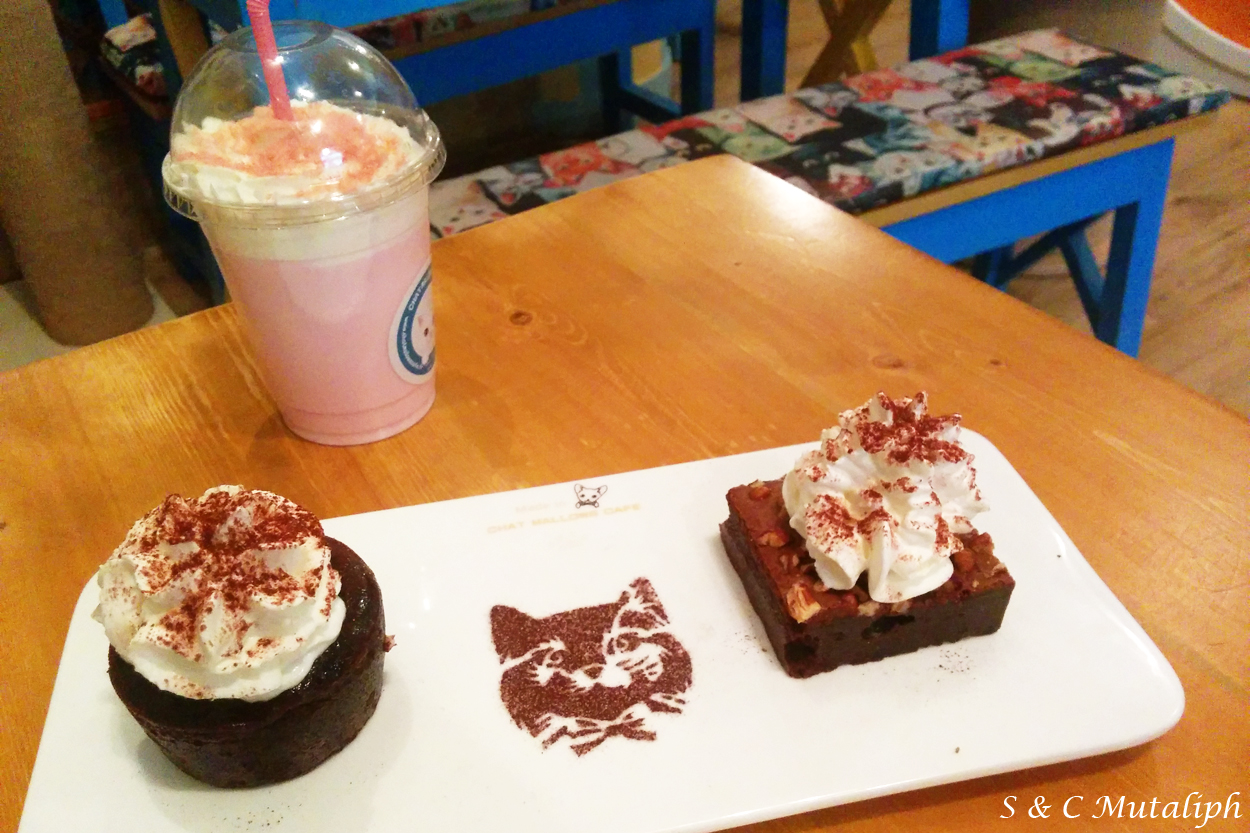 ___________________________________________
Chat Mallows Café
30, rue des Volontaires
75015 Paris
Metro : Volontaires (L12)
___________________________________________