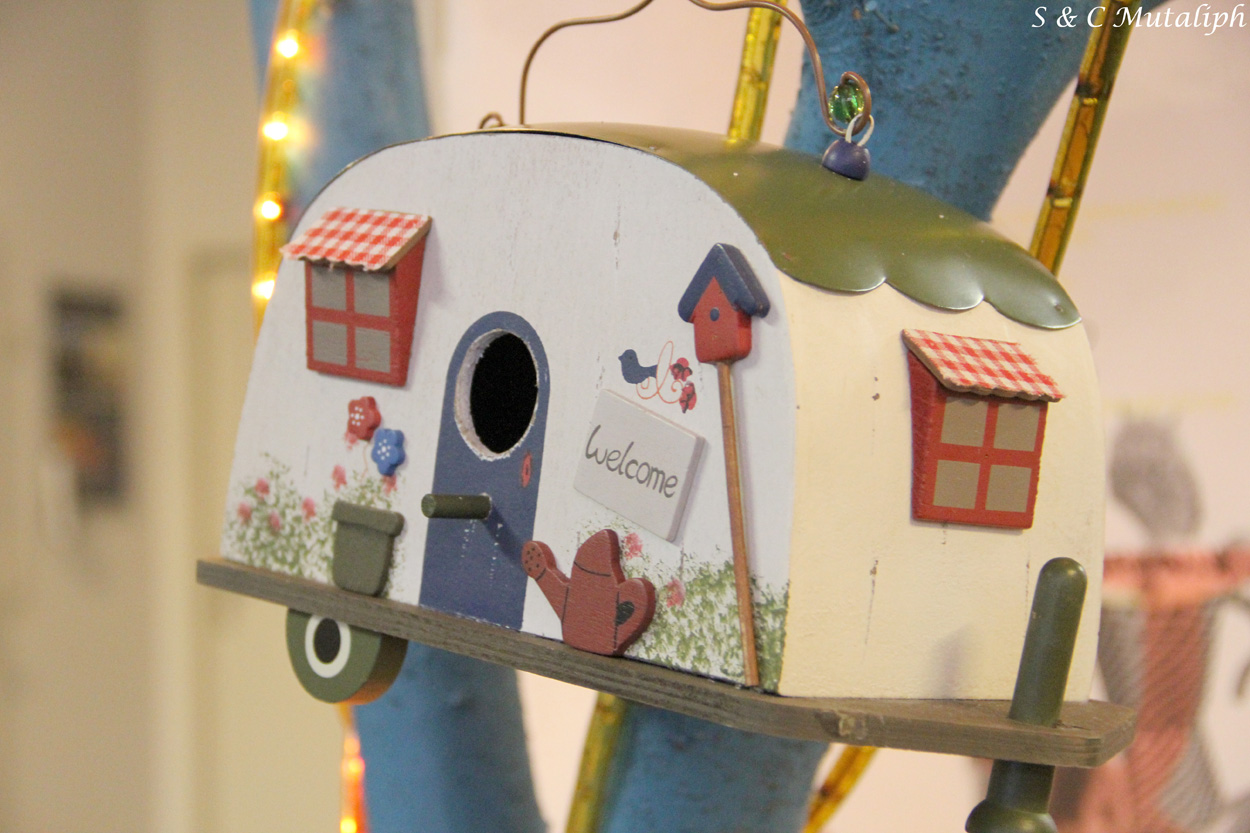 Urban camping in Berlin – Hüttenpalast
Le week-end dernier, j'ai testé pour vous un concept insolite : faire du camping urbain à Berlin.
Installé dans une ancienne usine du quartier de Neukölln, le Hüttenpalast est un lieu cosy aménagé avec des cabanes en bois et des caravanes vintages et design.
Silke, une des fondatrices, nous a fait une visite guidée très agréable. Elle s'est inspirée de son enfance en Asie pour créer ce concept. Quant à sa cofondatrice Sarah, elle s'occupe du design.
_________________________________
Last weekend, I tried a new concept for you: indoor camping in Berlin.
Placed in an old factory in Neukölln, the Hüttenpalast is a cosy place set up with hooden hut and vintage design caravans.
Silke, one of the founders, kindly showed us the place. She drew inspiration from her Asian childhood in order to create this concept. As for her co-founder Sarah, she is in charge of the design.
Kleine Schwester (Petite Soeur)
Cette caravane des années 70, réalisée par le designer Yoraco Gonzales, est tapissée de petits pavements en bois.
_________________________________
Little Sister
This caravan from the 70's, made by the designer Yoraco Gonzales, has a wooden mosaic inside.
Herzenbrecher (Brise Coeur)
Avec mon amoureux, nous avons choisi cette caravane pour son côté intime et romantique avec les rideaux rouges et sa guirlande lumineuse.
_________________________________
Heartbreaker
With my boyfriend, we chose this caravan for its private and romantic side with red curtains and its fairy lights.
Alter Palast (vieux palace) / Old Palace
Puck
Dübener Ei
Une authentique caravane de l'Allemagne de l'Est / An authentic caravan from East Germany
Talhütte (Cabane de la vallée) / Valley Hut
Les caravanes se trouvent toutes dans la même grande pièce. A ce jour, le Hüttenpalast comporte deux pièces remplies de caravanes.
Dans ce cadre cosy, nous avons partagé la pièce en commun ainsi que les sanitaires avec nos voisins.
On retrouve bien l'atmosphère du camping avec un très grand confort.
Mais si vous souhaitez plus d'intimité, le Hüttenpalast propose également six belles chambres.
_________________________________
The caravans are all in the same big room. Up to now, the Hüttenpalast has two rooms with caravans.
In this cosy place, we shared the common room and sanitary facilities with our neighbours.
But if you need more privacy, the Hüttenpalast also proposes six nice rooms.
A notre réveil, nos petits croissants nous attendaient sur la table. Nous avons pu prendre notre petit-déjeuner face à notre caravane.
_________________________________
When we woke up, some small croissants were waiting for us on a table. So we could take our breakfast in front of our caravan.
Vous pouvez également prendre un petit déjeuner plus complet dans le café du Hüttenpalast ou bien dans leur jardin
_________________________________
You can also take a big breakfast in Hüttenpalast's café or in their garden when it is sunny.
___________________________________________
HÜTTENPALAST
Hobrechtstraße 65-66
12047 Berlin

Métro : Hermannplatz (U7)
___________________________________________
_________________________________
Suivez nos aventures sur Facebook, Twitter, Instagram et Pinterest
Follow our adventure on Facebook, Twitter, Instagram & Pinterest
_________________________________